The use of the mirror goes back more than thousands of years. According to historians, mirrors were first invented in ancient Egypt, and later on, they were passed down to the Roman Empire. In those days, mirrors were made of unrefined glasses that were not smooth and plain and did not give a perfect reflection which one would have expected. However, with time, the evolution of the mirror took place, and today, we have a wide range of different types of options to choose from. Mirrors have become an indispensable part of our daily life. Whether it is about makeup or even security; mirrors play a very important role.
Talking of a mirror, there are varieties of different types of them that are available in the market. They differ in terms of size, quality, and various other aspects. As mentioned, there are wide ranges of different types of options available in the market when it comes to mirrors; a wall mirror is one such option that is available to you. The use of these types of mirrors goes back many years. A good quality wall mirror mounted on the walls of your home can certainly help to add extra to the decor of the interiors.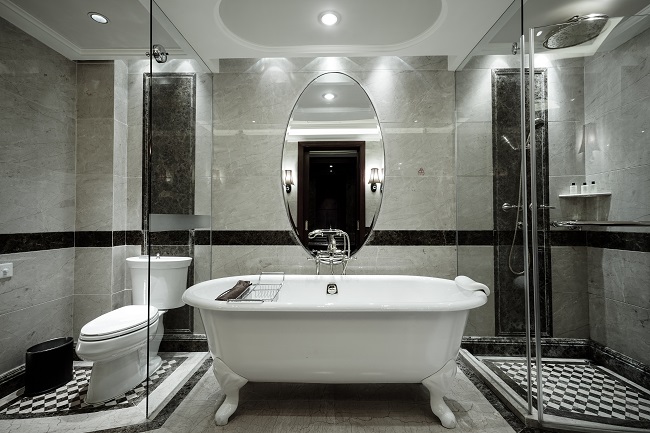 In the following section of this article, you will be offered a brief insight into a couple of useful tips which might help you, when it comes to selecting a wall mirror.
How to Choose the Best Wall Mirror – Few Useful Tips?
If you are planning to buy a wall mirror, in that case, there are multiple different options that are available to you. These mirrors are available in different price ranges, which are being determined by the quality of the glass and the decoration. Besides, there are different types of sizes which are also available. Here are a couple of useful tips which you might find handy while selecting one:
1. Mirror size:
It is the size of the mirror which is one of the most important aspects that need to be taken into consideration. The first thing which we need to do is to figure out where exactly you want to mount it. Depending on the size available, you will get an idea about the mirror's size.
2. Shape:
In terms of designs and shapes, there are wide ranges of different types of options available in the market. When it comes to shapes, the choices are virtually unlimited. It all depends on your test and preference; and of course on your budget. If you wish to add a touch of aristocracy to the interiors, in that case, you can go for the vintage designs. Besides, if you are looking for something contemporary, then there are plenty of different options available.
3. Style:
As far as style is concerned, you can avail several types of elegant mirrors which are available in the market. You can go for a traditional one, besides, mirrors which are made of oak frames are also very popular. Apart from these, there are various other contemporary and traditional styles that are available as far as mirrors are concerned.
4. Color:
When it comes to the color of the mirror, it is basically the frame that matters. Ideally, the color of the frame needs to be in contrast with the wall color.
These are some of the different aspects which you need to take into consideration while buying a wall mirror. As mentioned, in terms of design, style, size, and color; there are wide ranges of different types of options available. You can have a look at the online stores, in order to find out some of the varieties of different types of mirrors designs available.