Fuel injection is nothing but an introduction of fuel in an internal combustion engine with the help of an Injector. So, basically, a fuel injector acts as a vein which provides fuel to the engine so that your vehicle can run properly.
Now, what if one fine day you are facing a problem with your vehicle in its ignition? It can be the case of Injector Leak. A leaking fuel injector has a potential to cause a costly engine damage. When a Mercedes Vito Injector Leaks or same may be the case with other cars, the uncombusted material passes from the combustion chamber into the rocker cover valley. This material is often called "Black Death".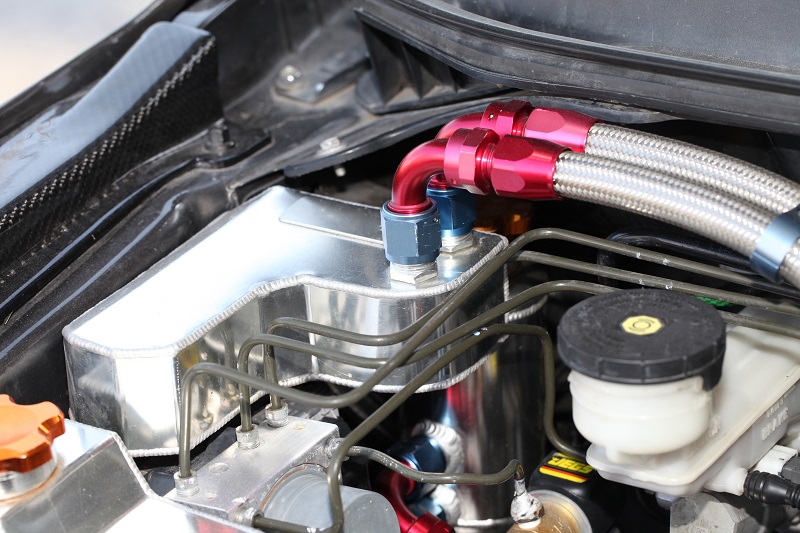 Here are some warning signs to look for, which can help you in identifying any Injector Leak:
Engine Lights
One of the warning sign of any injector leakage is lishughting up of the "Check Engine" light in your vehicle's dashboard. A bad fuel injector will either deliver more fuel or less fuel to the engine or in some cases will fail to operate in right time. So, always keep an eye on your Mercedes Vito or any other car's dashboard for any sign of injector leak.
Rough Engine Idling
Rough engine idling means running of your vehicle's engine when your vehicle is not moving forward. Now, an Injector Leak causes the improper supply of fuel and it will automatically get reflected when your vehicle is idle with its unstable engine noise.
Poor Fuel Economy
It is but obvious, that if there will be any fuel injector leak then it will directly affect the fuel efficiency of the vehicle. As a result, the vehicle owner will have fuel up the tank more.
Temperature and Smell
A fuel injector which is stuck open or partially closed will emit an unburst fuel smell in the engine compartment. A faulty injector will cause a problem in the engine startup when it warm.
Surging Engine
When your fuel injector is leaking it causes the problem of the surging engine due to an imbalance in fuel transmission. Sometimes it will cause your engine to surge too fast and then accelerate too slowly. When you are driving, it will feel like your vehicle will move forward, but, it will just have a hard time to take off.
Misfiring Engine
As due to the leakage in the fuel injector, it is unable to inject enough fuel into the engine. Also, this problem can be caused by clogged injectors, so always make sure that your injectors are clean. So, while driving you will feel like your vehicle is not responding properly and it is taking unnecessary time to accelerate. This warning sign needs your immediate attention as it can cause your engine to overheat.
Vibrating Engine
A leakage in fuel injector will eventually result into a dead fuel inject and thus it will cause a non-firing cylinder. So, whenever the engine completes its respective cycle, it will have a hiccup. This will cause the engine to vibrate.
This warning signs will help you in keeping your vehicle safe and secure. It is very important for any vehicle owners to take good care of their engine's especially the one using their vehicle for commercial purposes.
At Eurostar Diesels we are experts in fixing Mercedes Vito Injector leak problem by following a detailed in-house developed process:
Remove uncombusted material using special tools and chemicals.

Remove injectors using specialist pullers, including hydraulic for very severe cases.

Test injectors.

Replace injector sealing surface if required.

Machine cylinder head injector sealing surface.

Replace injectors using correctly measured sealing washers and hold down bolts to manufacturers torque specifications.

Repair or replace injector leak off the rail as required.

Leak test reinstalled injectors.