With tons of opportunities in the fashion industry in recent times, a clothing boutique business is a quite lucrative idea. The boutique clothing industry is characterized by retail standalone stores which specialize and display apparel that is in the limited-edition category. A boutique store may operate in two ways, either selling the designs of a particular designer or a mix of different brands catering to the local marketplace. Dealing with this type of clothing range is a low-risk venture as there is lower-risk exposure to recession in the market.  Here are a few things that you should keep in mind while starting our clothing boutique:
Planning and research
Any business requires proper planning. You should know what you are getting into. You must have answers to the following questions:  What is the Market demand? Where to buy the raw material?  Profit range, brand value, mission, and your long-term vision.
Brand name
Deciding on a unique brand name that is in alignment with the product line or that reflects the designer's personality is key to creating a brand. A very useful tactic is to be updated with the latest fashion trends and also the introduction of fashion accessories may help create a client base to a great extent.
Niche Market
Since a boutique can sell both top brands and designer's own products, the decision of the target niche market should include research on similar product selling boutiques and their pricing strategies. Factors like the scope of a new boutique in the neighbourhood and the demand for boutique clothing based on shopping habits and demographics of the particular area also need to be taken into account.
Size of the business
Business size is one of the most important differences that a boutique has from its other conventional retail counterparts. Boutique clothing business occupies relatively smaller spaces in new age malls and shopping plazas and very rarely seen as standalone ventures.
Level of inventory
A striking feature of the boutique business is that the variety of products offered are limited as compared to that are offered in conventional retail clothing lines. However, a special feature that may be highlighted is the various assortments of a single product that offers more choices leading to customer loyalty for boutique clothing.
Founder's passion
Unlike large retail chains, a boutique business is mostly the fruit of the founder's passion or the designer's vision. It is usually seen that an entrepreneur's dream finds expression in boutique clothing, crafting niche merchandise, converting passion into a business venture.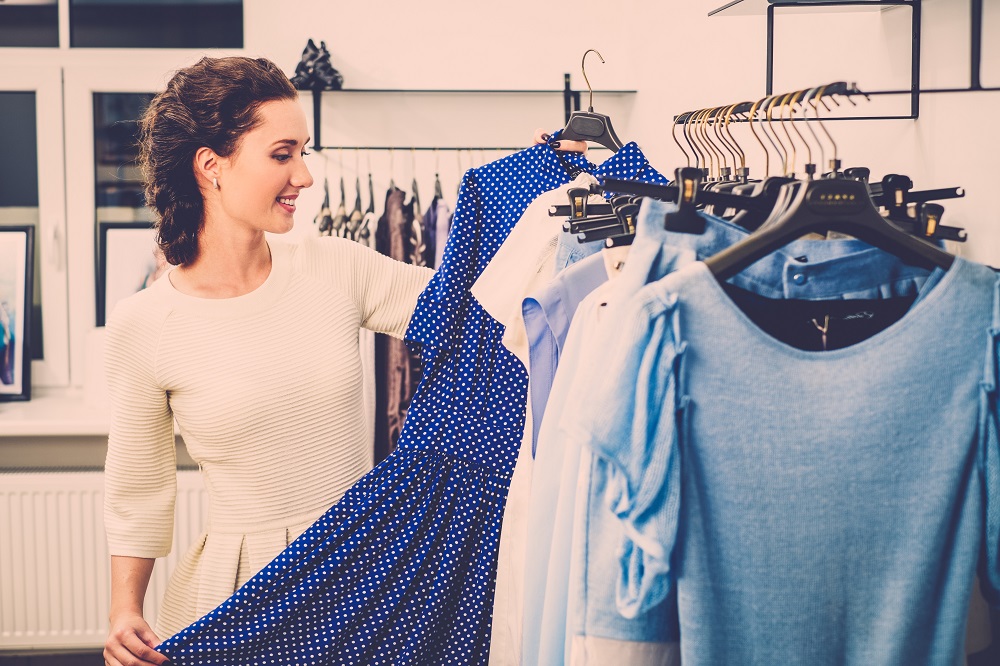 Variety of products
Though boutique clothing can be offered in a wide variety of categories, this format is mostly followed by large retail businesses. Conventional retailers require more floor space for selling assortment merchandise. Boutique stores are best suited for the fashion and apparel category because they deal mostly with high-end customers who are more willing to buy customized items that are unique in nature.  Boutique products are generally high end and materials used are of topmost quality. Materials such as georgettes, chiffons, raw silk, chamois etc are used to produce high-quality products in women's, men's and kids'. A clothing boutique primarily deals in merchandise such as:
Women's clothing
Men's clothing
Children's clothing
Footwear
Accessories
Formal clothing
Casual clothing
Semi-formal clothing
Ethnic clothing
Since a boutique store has significant differences from other retail ventures in terms of its limited size, inventory and scope of business, it is imperative to understand its attributes as well as its strengths and weaknesses.