Choosing office furniture, be it desks and chairs or commercial office partitions, is not as easy as it seems. There are multiple factors to be considered before doing, so that you can create a good impression on your clients and make your work-place comfortable for the employees. Office partitions are one great way to segregate and save space. Today, commercial office partitions are used by most offices as they work out to be affordable and reasonable. With a good variety available, you can make a choice according to the looks and the requirement.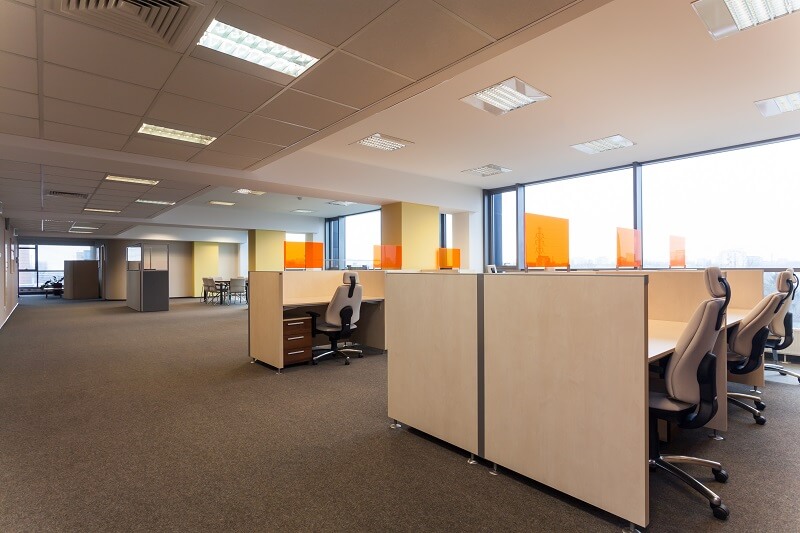 Different Types of Commercial Office Partitions:
There are different materials and types to choose from, for these office partitions, and having some information on these can be very helpful.
Portable Commercial Office Partitions:
Portable commercial office partitions are available with rollers so that moving these from one place to another is convenient. Though these do not offer as much privacy but are easy in case you plan to change the location of these partitions a little often.
Full and Half Length Commercial Office Partitions:
Half length partitions are apt when the requirement is of providing a work place which is dedicated to the different employees. The floor to ceiling partitions are ideal when you require to break up the work place into different rooms. The partitions which are of half-length are termed as 'cubicles'. These can be customized as per need.
How to Choose Commercial Office Partitions:
Opting for the glass commercial office partition, you have multiple options available. You can choose between the frosted types, tempered type smoked, laminated besides various combinations. Make sure of the thickness of the glass used in these partitions. This should not be too delicate and fragile.
With frames in different colors available, you can think of opting for one which blends well with the interior décor of your office. Aluminum frames works out ideal, as they do not require any maintenance and can be recycled as well.
Choose the handles and locks according to the requirement and keeping the location of your office in mind. You have options like the lever system for doors which can swing; key locks flush latches, the hook latch and more.
Tracks with the partitions are apt as they do not require any screws. These are available with a locking system ensuring that they are stable on the tracks. You also have the choice of the suspended commercial office partitions where there is no requirement of the tracks.
Specific Commercial Office Partitions:
Make sure to keep the office budget in mind before you opt for a specific office partition. The material of these partitions depends on the usage. You also need to keep the interiors in focus before choosing a specific commercial office partition. A frosted glass partition can give the office space a unique look and enhance the interiors to a large extent. Any type of glass commercial office partition offers a classy look.
Manufacturers of Commercial Office Partitions:
You have a number of manufacturers offering commercial office partitions. One way to make the right choice is searching online. You have the commercial office partitions on display which gives you a fair idea of what these manufacturers have to offer. You can also go through the different reviews and testimonials ensuring that you are making an informed choice. If you are still unsure about your choice, take the help of professional designers who can help make this choice for you. Click and get the right commercial office partition at your doorstep for the right office look.