The main reasons why a gutter is used is to make sure that any water which gets accumulated on the roof gets collected and funneled away. Guttering is very important as they collect water from the roof of a building to protect the surfaces of the external damages, and also prevent water from entering into the interior of your home. Besides, it can also be used to collect rainwater which can be later used for different other purposes like gardening.
Materials that are resistant to water and are of high quality are usually used for the purpose of guttering. The materials that are common uses are aluminum, PVC, stainless steel, zincalume and colorbond. They are available in a wide range of different types of profiles and colors. Gutters play a very important role when it comes to draining out the dirty water that can damage your roof and building foundation. It also helps to protect the roof from getting damp, and proper guttering system can keep your property neat and clean. But you need to maintain the guttering system and you must call the trained professionals to clean your gutters.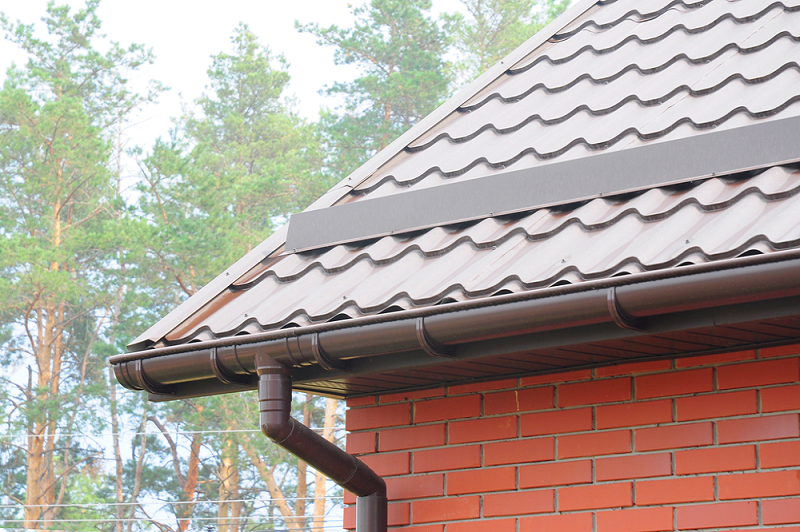 What are the Different Types of Guttering? 
When it comes to guttering, there are different types of them that are available. Here are some of them
Box Gutters: The name itself gives some idea about the type of mechanism that is used in this case. Here the gutters are boxed and they are not visible at all. These types of gutters are made from materials that last for a long period of time. They also come with an emergency overflow mechanism so that water can be diverted whenever there is an overflow due to heavy rainfall. 
Fascia Gutters: This is a type of mechanism which is built with the combination of gutters and fascia. It helps to eliminate the requirement of the traditional fascia. The roof's rafters are used to install these gutters and they are available in different sizes and shapes. These are also known as eaves gutters. 
Square Gutters: These gutters are square in shape and can allow varying from low to High Square. These gutters are ideal for the places that receive heavy rainfall, as these gutters have the capacity to drain out a heavy amount of water. You can install such gutters in your garden areas and outdoor places. 
Round Gutters: These types of gutters are also known as half-round gutters and they have a circle like an appearance. These gutters either come with a square back or have a shape which is semi-circular.  These gutters are also capable of dealing with a heavy volume of water and you can install them on your roof. 
Quad Gutters: Also known as "D" gutters, these gutters are available in a wide variety of different types of width and sizes. There is a special type of quad gutter that is available in the market. It is known as not-slotted quad gutters. These gutters are the perfect options when it comes to dealing with lots of water and heavy rain.
These are some of the most common types of guttering that are being used. Apart from this, there are different other types that are also quite popular. The type of mechanism which needs to be used is determined by the volume of water that the gutter needs to handle. While selecting a gutter, it is very important to go for the best quality materials and make sure that they last for a long period of time. In this case, you can contact the experts and take the suggestions from them to install proper guttering systems.