A back pain can happen to anyone and it is something that can stop us from fulfilling our daily tasks right. It can occur because of various reasons, most often of not having a healthy lifestyle and it can take various forms, from sudden sharp pain to a persistent dull ache.
There are many factors that will prevent a back pain or at least lower the pain and everyone should try to stick to them. Here are just some of the most important.
Stay fit!
A healthy lifestyle will help you to stay fit and maintain your weight and this is mandatory for avoiding back pain. The extra pounds can stress your back and thus cause pain. So, forget about eating fast food and drinking sodas and alcohol, but make your diet rich in fruit and vegetables and low on processed food.
Maintain a good posture!
A good posture will prevent you from back pain. You should remain this posture when you are sitting, so make sure to get a good chair that will keep your back straight. And besides sitting, you should always stand up and walk straight.
Exercise!
Besides eating healthy food, you should also exercise to prevent some back pain. Exercise is good for your whole body, and once you build up enough muscle strength in your back, your spine gets the support from the muscles and it remains healthy. Also, in case a back pain occur you can also relieve it with some lower back pain exercises.
Stretch your muscles!
Stretching is a must when exercising so that you can stay flexible and avoid any back problems. You should also stretch before going to bed. This can be some simple stretches, like bending forward, bending back and bending side to side. And of course, there is no better stretching than practising yoga or pilates.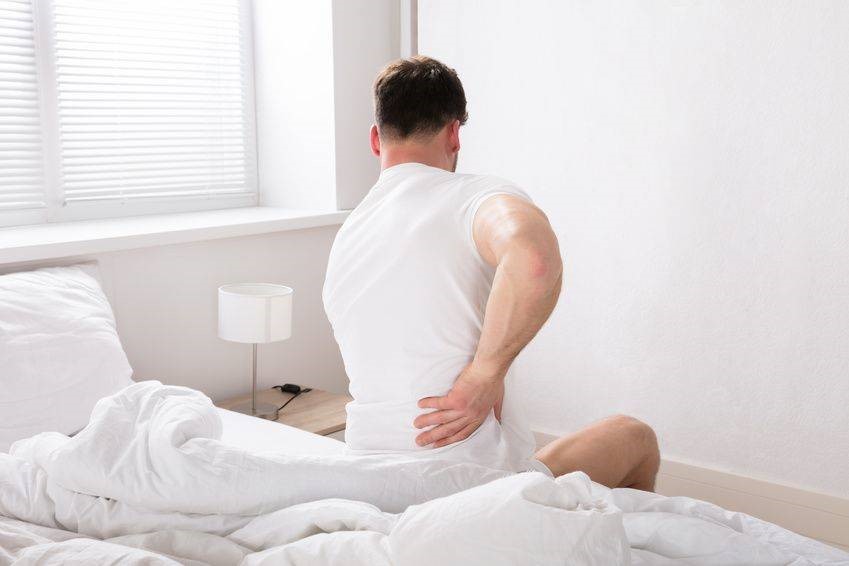 Choose a good mattress!
And of course, to prevent a back pain relief, you should get a good night sleep. A good mattress is key for this, so make sure to choose a medium to a firm mattress, instead of a soft one.
To sum up, a healthy lifestyle will help you to stay fit and prevent you from back pain, so make sure to exercise regularly and always stretch your muscles. And of course, do not hesitate to invest in a good mattress that will give you a good night's sleep.