Plumbing emergencies can happen at any time. Whether you have got a reduced water flow, a clogged toilet or a leak that needs immediate attention, sometimes professional service is needed.
Many plumbing problems are simple annoyances, but others will cost you a lot of money if not taken care of immediately. For example, if your basement floods at 2 am, it's vital that you get an emergency plumber to come to visit right away so as to prevent further damage.
There are many times when you can "do-it-yourself" when it comes to your home plumbing. However, when plumbing issues reach an emergency level, sometimes it's best to call in the experts.
Some Emergency Plumbing Issues That Require Professional Attention Include:
Major Flooding: Whether the flooding is the result of a water heater, sewer backup or a clogged toilet – any of these can result in an immediate water emergency requiring prompt service.
Freezing Showers: A cold shower is often the result of an issue with your hot water heater. Sometimes, the solution can be as easy as checking the breaker box on your electric heater (for gas, check to see that your pilot light is on). However, if you hear rattling noises and the issues aren't resolved with the simple flip of a switch, call the plumbing professionals. A good rule of thumb – if your water heater is over 11 years old, it will be due for replacement sooner than later.
Wet Yard: If you notice small wet spots scattered throughout your yard, this indicates that your main water supply line is probably leaking onto your lawn. A foul smell indicates a leak in your sewer line. Situations like these are best left to the professionals as your water and sewer lines may need major repairs or even full replacement.
Outdoors Water Spigots: If you see any signs of dripping even when the faucet is turned off completely, it's possible you have an internal leak, possibly caused by exposure to freezing temperatures during winter months. This can be a serious issue because the supply pipe that leads to the hose bib may have also suffered damage and it could be leaking into your wall or basement, leading to water damage, mold, and other problems.
Burst Pipe: If the water inside your walls reaches any electrical outlets, wire, or your electrical box, there is a risk of electrocution. Burst pipes can lead to water leaking throughout your home, causing severe damage to the walls and ceilings, along with damaging your property, a burst pip can also spike up your water bill, this especially true with minor pipe bursts, which can go unnoticed for some time. Due to the amount of moisture created from a burst pipe, mold can begin to form which can cause serious health problems.
Clogged Toilets: Severe toilet clogs can lead your unit to overflow for which one has to be mindful of what gets flushed on a regular base. Avoid flushing excess toilet paper and other items that are difficult to break down.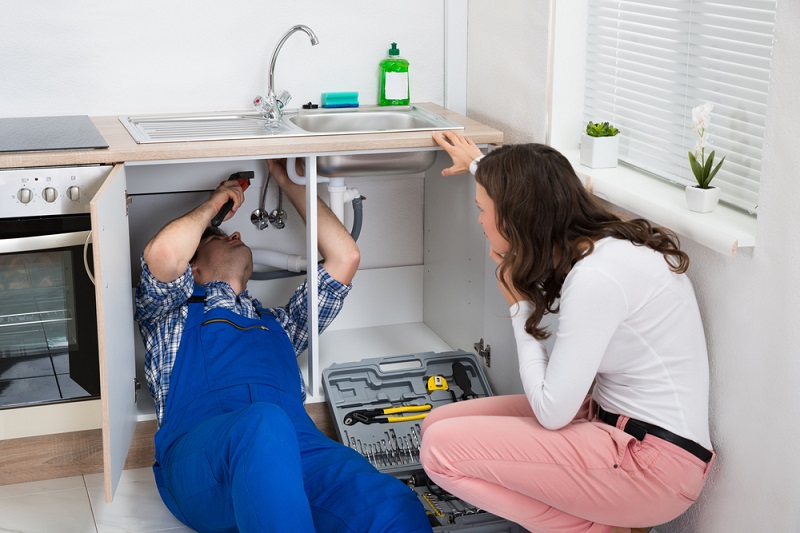 Additional Solutions to Resolve Plumbing Emergencies:
Hydrojetting: If there is a clog farther in your sewer line, it will have to be removed before it causes your drains and toilet to overflow. If regular drain cleaning methods are not enough then there is the option of hydrojetting to make sure that the sewer line returns to normal as quickly as possible.
Sump Pump: Sump pumps can help prevent flooding in your home. They are installed in the lowest are of a basement or crawl space and use drains o make sure water travels away from your home.
The specialized home improvement plumbing services need qualified emergency plumbing experts to address such emergency issues without taking much time. As these are a kind of 'need of the hour' situations any further delay may turn the situation worse. On a whole, whatever the problem it is, better to rectify it by yourself before getting panic and assuming it as an emergency issue. One common thing among all the plumbing emergencies is the lack of Home Improvement activity, which may increase the magnitude of an existing problem.