House cleaning is a daunting job. No one will want to do this frustrating work, especially if he or she is an office-goer. But, if you want to keep your home look neat and pleasing, then it becomes essential to clean at regular intervals.
Cleanhouse is also the reflection of healthy living. However, you can hire a cleaner with housekeeping skills.
Many people may hesitate to hire acleaner, as they are strangers and you know nothing about them. Besides, the person you hire should be trustworthy and reliable, and you can choose them from some reliable agencies, as then they would surely have the licenses.
Perhaps, hiring someone to help in home cleaning will be the best decision, as they can certainly reduce your overall burden and save time, which you can spend with your family or on other important works.
 Tips to hire cleaner
Here follow a few guidelines to consider when you hire a home cleaner:
Book in Advance:Most of the cleaners will have regular clients; therefore, their availability will be a question, especially during the weekends and festive seasons like Christmas and New year.  Therefore, try to book in advance to get your home cleaned prior to any special occasion and celebrations.
Get references:If you are not sure about hiring a reliable cleaner, then the best thing you can do is to get references from your known people like friends and neighbors. They can recommend you known cleaners.
Surf online:Today, online serve to be the best source for your entire search. You can find many house cleaning services ready to provide you experienced and professional cleaners for your home cleaning. You can easily compare the packages, cost, and availability online among different service providers.
You should communicate your needs clearly and set a budget goal before they start with the cleaning process:
Communicate clearly:Try to be very clear communicating about the cleaning jobs to be done at your home. This will eliminate the last-minute confusions and quarrels. You should also be very specific about the products to be used for cleaning according to your preferences. Harmful chemicals and excessive use of pesticides inside the domestic premise can ruin your home.
Be flexible with your expectations:This is very important, as all cleaners do not necessarily meet your requirements as expected. You should try to adjust your expectations to develop a friendly communication and relation with the cleaner for long-term services.
Be specific with the rate:Before you hire the cleaner ensure the rate per hour, day or weekly. The rate cleaners expect should be reasonable and affordable to both the parties. Moreover, try to be clear if the rate quote has all charges included.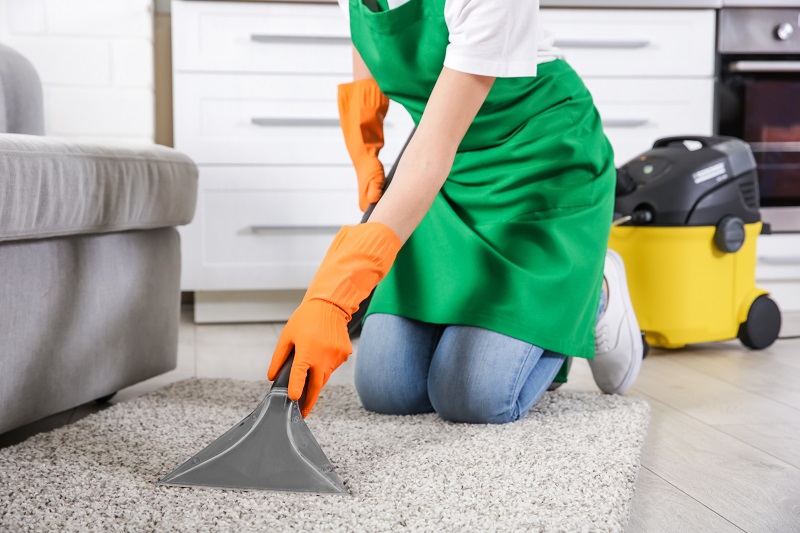 Questions to Ask before You hire Home Cleaner
Here are a few questions to ask the home cleaner before you hire;
Do you provide a price estimate for the cleaning service required?
Do you have any specific home cleaning packages to choose from and can it be customized?
If you are approaching a cleaning service, then ensure if they have performed background checks on their employees before they are employed.
If you are going to hire individual cleaner, then try to do background screening by yourself taking some efforts
Is the cleaner insured and bonded?
Do the cleaner carry worker's compensation?
Apart from this, you also need to know about how they use the cleaning supplies and which the equipment's that they use are. You can hire the cleaners even for routine home-cleaning solutions and if they are certified professionals, you can also sign an annual maintenance contract with them.