When you visit a store to purchase doors for your home, you can come across many items with unique features. Doors do not just provide better privacy but they also complete the look of your property. Sliding doors have been used in huge number over several years. Apart from the available designs that you get from retailers, you can also customize your designs according to your wall color and look of the interior. You can get various sizes for your sliding doors, and can thus be rest assured that there is always one meant for your specific need. These doors are manufactured with different materials like wood, aluminum, composite etc. Their practical design helps to maximize outdoor views and natural light filtering into the rooms. Most importantly, they provide easy functionality.
Significant benefits of installing sliding doors:
Integrating sliding doors into your home setting is certainly a smart decision. They can add classiness to the entire home décor and even save you the hassle of regular maintenance. In addition to their aesthetic value and stunning designs, they also feature several functional advantages. Hundreds of online stores display top class designs for these sliding doors giving you the liberty to select the best thing. Before choosing the most suitable doors with sliding features, you need to understand various benefits provided by them. Some major benefits are:
You can add an outstanding aesthetic value to your living space simply by installing sliding doors. These doors offer a simple and lustrous look that gets amalgamated with architectural styles perfectly. They are incredibly functional and high on utility for your interior space.
The sliding doors can act as efficient insulators by keeping your home cool in the summer and warm in the winter. So, you can save energy by using them.
If you want to keep eyes on your children playing in the garden, sliding doors is best solutions as they offer great glazing.
You can seek pleasure from the outside view as the glass panes sliding doors create an attractive flow between indoor and outdoor space of your home.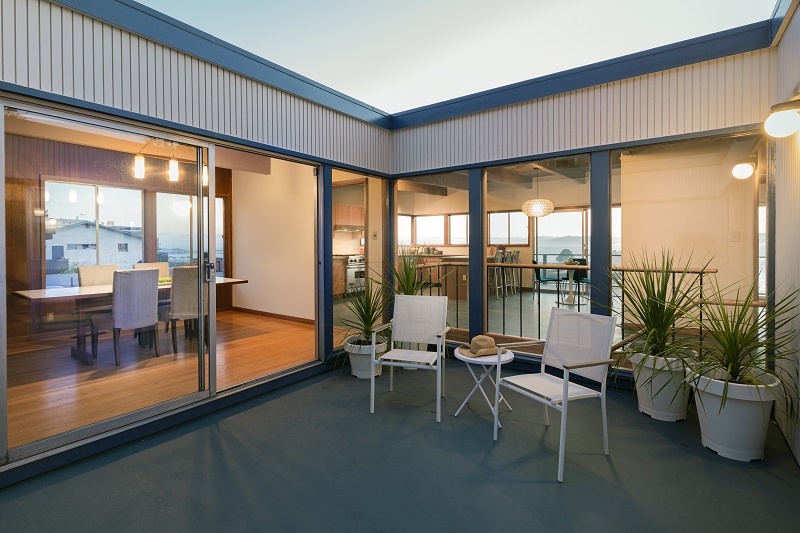 Most popular types of sliding doors:
Due to the unique style of design, sliding doors are used in large numbers for both residential and commercial buildings. Since they slide along a well-designed track, they open horizontally. They can be suspended from or mounted on the track. They can slide in any direction because of the presence of the roller wheels. You can check out various types of sliding doors to create a barrier between exterior and interior part of your home.
Here is a detailed list of some important types of sliding doors that are available in today's consumer market.
Bypass sliding doors – These sliding doors are best to be used for pantries and closets. They can block the entrance and opening effectively if they are fitted well into the tracks of your door frame. They have the potentiality to add an architectural appeal to the space.
Pocket sliding doors – These sliding doors are commonly used for areas where there is no place for hinged doors. They can slide along their individual length. They are suitable for several areas which include closets, utility rooms, bathrooms, and offices. You can install them in any area at your home where space is limited.
Arcadia sliding doors– These sliding doors have become quite popular because of their wonderful shape. They are mostly made of glass and are rectangular in shape. They are an ideal option for your patio area and backyard.
Thus, you can use sliding doors to obtain multitude of advantages. You can choose from the shuttered, the louvered, the mirrored and the French sliding doors for your home.