While in the process of choosing the best material and style of windows to purchase for your property, there are several factors that you necessarily need to consider. One of the major perceived drawbacks when it comes to timber windows is laborious maintenance. So, you may be surprised to learn that the factory finished windows can not only last at least twice if uPVC windows, but also there is very less maintenance needed.
Why Do Factory-Finished Timber Windows Require Low Maintenance?
There is a distinct difference between the fully factory finished timber windows & those which are painted and glazed on site. There are several advanced technologies in the present time which ensure that we receive the maximum performance with minimal maintenance, and this is being achieved by: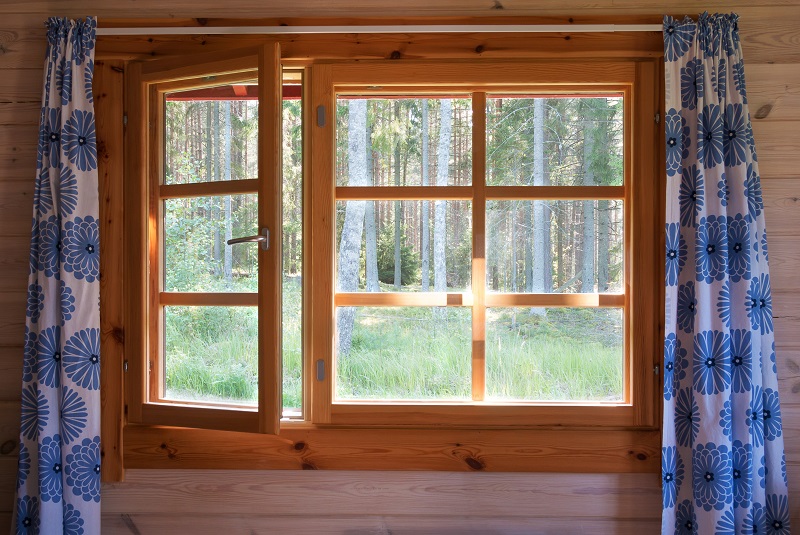 Extensive preparation for painting including joint sealing in order to protect the vulnerable parts of the timber.
Internally beaded glazing systems, protecting the weakest part of the glazing system from the elements.
3mm rounds are being incorporated on all corners as standard practice allowing the paint to have a constant thickness.
Humidity controlled factory is being maintained in order to ensure that the timber is kept and retained at the right moisture content throughout the production process.
An advanced coating line with a precise application by a robot with an ultra-humidity flash off area allows the coating to settle very well.
Extensive checks between the coats are being performed in order to ensure the timber is correctly coated and finished as per desired standards.
Micro-porous coating is a four-stage application process that provides maximum protection to the timber while allowing the same to breathe and letting its natural beauty show through very well.
What Is The Day-To-Day Maintenance Required By The Timber Windows?
There are a few simple maintenance techniques that can be adhered to in order to get good durability of the timber windows.
Clean your doors and windows of any residue or dirt at least once in a quarter. Regular cleaning will certainly help in preventing any excessive building of mold on the surface of the timber windows.
With every purchase of the timber windows, the supplier provides the customers with a complimentary careset. It is strongly advised by the experts that the careset is applied to all the external surface which are exposed on an annual basis. This is a very simple two-stage technique which consists of cleaning fluid and a clear balsam. Application of this care set provides a great opportunity to look for any sign of damage or wear and tear to the timber window. If found, then a recoating is required immediately. The signs that you should look out for are cracking or flaking of the paint coatings.
You should also make it a point to repair any visible damage according to the remedial instructions.
In case any repainting is required, factory-fitted timber windows are indeed a much simpler job as compared to the old timber windows of the yesteryears. The seller of the factory-made timber windows supplies full guidance in their Owner's manual.
Conclusion
It is very important to note that the product finishes can be affected if they are exposed to harsh weather conditions continuously like in coastal areas & in areas at high altitude. In such areas, it may probably affect the standard guarantee term. Dark paint colors absorb more of the sun's heat and thus causes strain on the coating itself and a movement in the timber. So, you should certainly keep these points in mind while purchasing timber windows for your house.