Your hair is what defines your look!
Keep it shabby, and you may start to lose people around you,
Keep it well-combed by a hairdresser, and you will see people getting attracted to you!
Well, knowing your hairdresser and his techniques becomes essential if you want to see your hair in the best shape. Just imagine what would happen if you come out of the salon with not so "good-looking" hair!
In this article, we present to you some of the most common techniques used by hairdressers and their technicalities.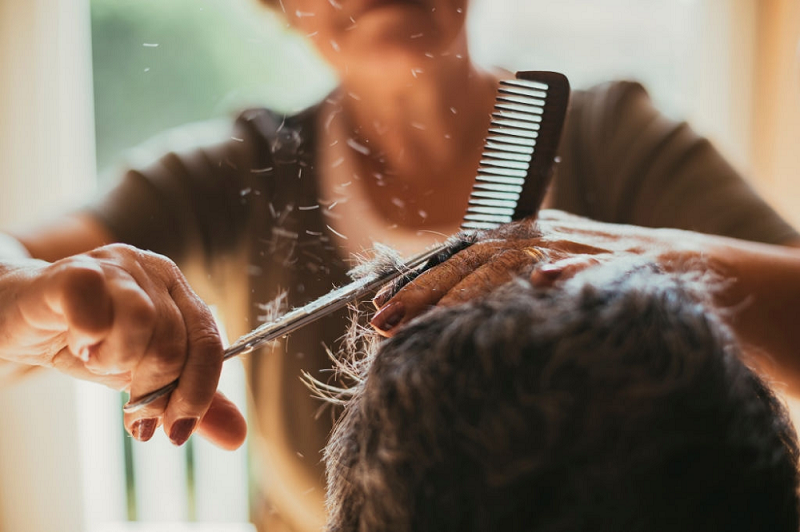 Clipper Over Comb
Clipper over comb is used in many barbershops. This technique removes bulk and is perfect for blending in a haircut or creating a short taper. This is achieved by holding the comb in your less dominant hand and the clippers in your dominant hand. Next, the comb is taken out from the hair to the desired length, and the hair that is left in front of the comb's teeth is cut.
Over Comb Technique
Barbers perfect their short hair work by using a clipper or scissor over comb technique. Some barbers may only use clipper over comb, and some may only use scissor over comb. In truth, a great barber should use both methods depending on the desired style.
Tip: When using clipper over comb technique, your barber will only use the base of the teeth in the comb to make sure they don't miss the comb and create a bald patch.
The results from clipper over comb appear to be a lot sharper then scissor over comb. Also, when mastered, clipper over comb will take less time to perform than scissor over comb. You can get out of the salon early! This technique is mainly used on shorter hairstyles to blend the hair from the shorter back and sides into the length on top. More confident hairdressers may use this technique for a whole cut. This technique is best used on dry hair.
Scissor Over Comb
Scissor over comb is used for short graduation. This is achieved by holding a comb in the less dominant hand and scissors in the dominant hand. The comb is used to lift the hair, and the scissors follow the comb. Your hairdresser will cut the hair to the desired length by cutting the hair that is left in front of the comb's teeth. This needs to be done relatively quickly to avoid getting lines. This is something that is not easy to master and takes many hours of practice and patience to perfect.
This technique is usually used on shorter hairstyles to taper the hair at the nape and sides. It is best used on dry hair. 
Layer Over Comb
Traditional hairdressers use this technique to layer hair. This is performed by placing closed scissors in to lift your section and then place the comb in and bring out to the desired length and cut. This is carried on repeating the technique in 1 cm sections. This technique can be done all over the sides and back of the head in panels and is even sometimes done on the top lengths of the hair if the hair is short enough.
Pro Edge Comb
This is a great invention for people just starting their journey into the hair or barber industry. The comb has a ledge on it that helps support the scissors or clippers while you are performing the clipper or scissor over comb technique.
Conclusion
All in all, the art of giving the hair its shape is a beauty in itself. Hairdressers have their expertise and can bring your look from nowhere to what's called a "great hairstyle" in no time!