It's not enough that we keep our homes and workplaces clean. We should also dispose of our rubbish properly and responsibly. Indeed, cleaning up is useless if you're just going to leave a stinky, cluttered mess. There are two of the primary ways of getting rid of your home or office junk: kerbside collection and skip bin hire. Which one is the more convenient option for you? Here are a few factors to consider that will help you decide.
Skip Bin Hire | Cheap Skips & Rubbish Bins For Hire
Time/Schedule
Depending on where you live in Australia, your local government will have a specific schedule for collecting recycling and waste bins. Usually, general waste bins are collected and emptied weekly. Green waste bins, on the other hand, are collected and emptied every two weeks. Finally, recyclables are scheduled for collection either every two weeks or on alternate weeks. Meanwhile, when you hire a skip bin, the company will pick it up as soon as it's filled and you notify them that the skip is ready for collection. In short, your rubbish can be removed from your premises on demand.
Money
Comparing skip bin hire prices depend on the size of the skips, the days you're going to use it, and whether you're going to use it in a domestic or commercial setting. The average cost is about $65 to $100, depending on the aforementioned factors. Kerbside collection, meanwhile, is usually free or requires minimal fees. Councils provide two or three wheelie bins, which can be used for recyclables, general waste, and green waste. The latter is not available in all areas, although smaller, larger, or additional bins can be requested. Depending on the council, the general waste bin could be free or have an annual fee; the green waste bin could be provided for free or for an annual or one-off cost; and the recycling bins are provided free of charge.
Type of Waste
Most skip bin providers can accommodate most types of wastes, as long as they're properly segregated and secured. Just make sure that the skip is not overfilled. For kerbside collection, it all depends on the council if they will allow certain kinds of rubbish to be thrown in the bins. For items like large branches, e-waste, and bulky garbage, these will still be collected by the council but there may be separate rules and/or schedules. Do note, however, that not all councils may have a collection service for green waste, so you'll have to arrange for this yourself.
Space and Appearance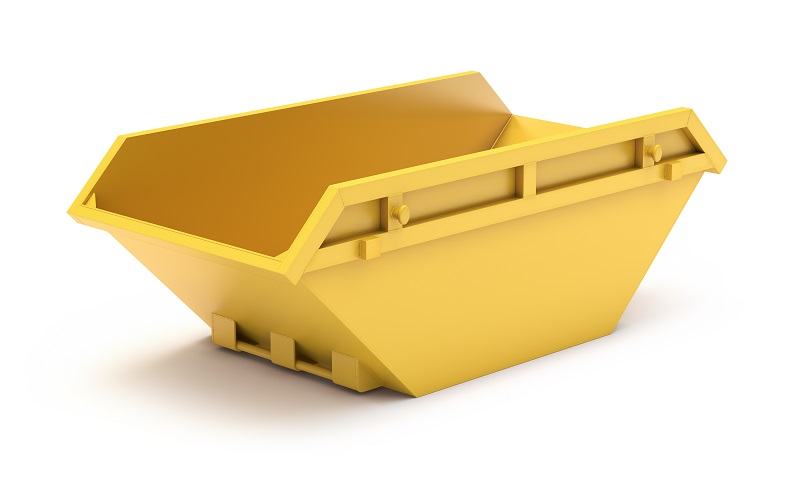 Skip bins are huge. Even those on the smaller side (2 cubic meters is usually the smallest) can appear extra bulky. They'll certainly take up a huge amount of space, which not many people have on their lawns. A skip bin can be placed on the street, but you'll need certain permits. Moreover, you also have to negotiate with your neighbors to deal with the temporary inconvenience. Size and space isn't so much of an issue with kerbside collection since the bins provided are reasonably sized. After all, there's a regular collection schedule so the rubbish won't have time to pile up.
When it comes to appearance, skip bins and kerbside collection bins often use similar color schemes: red, green, blue, green, or black. It will depend on the company or the council providing the bins which colours are going to be used for specific kinds of waste.
Effort
It doesn't matter if you opt for kerbside collection or skip bin hire. The segregation of waste will still fall upon you. However, with kerbside collection, you can expect that the truck will come at a predetermined schedule. When you hire a skip bin, you'll have to arrange for the collection of the skip yourself. This requires a relatively small amount of effort on your part, but it will end up a big inconvenience if you forget to make the call. Still, if you remember to make the arrangements beforehand, the process will be easy as smooth as kerbside collection.
As you can see, there are certain situations when kerbside collection is more convenient than a skip bin hire and vice versa. If you only have a minimal amount of waste and don't need special disposal, kerbside collection is more than sufficient. If you're dealing with a huge amount of waste that needs immediate clearing, hire a skip bin. The choice really depends on your current waste disposal requirements.