When electricity supply stops suddenly due to any reason, a generator can provide relief from the irritating consequences of this power cut. Diesel generators of various brands are available in the market, among which it is difficult to choose any particular one for domestic or commercial purposes. a Hatz diesel generator can be one of the best choices, which is available in different sizes. The engine of this generator has a 2-year warranty, which is made in Germany. There are many beneficial features of this generator that attract all potential buyers.
Prime Useful Features of Hatz Diesel Generator:
An air-cooled engine and a generator body comprise a Hatz diesel generator. This engine is manufactured by Hatz Company, which will work as an independent power supply. It can provide power 10.2 hp at the speed of 3000 rpm. This engine is associated with a recoil start or Crankhandle start or it may start with the help of electricity. A battery of suitable capacity is used for starting this machine, as direct electricity will not be available when it is necessary to start a generator.
This generator has a fuel tank that has the capacity of holding 5 liters of diesel. Since this generator is small in size, a larger fuel tank cannot be provided with this device. However, some models of this generator may be provided with an extended fuel tank of capacity ranging between 18 to 50 liters. It is also a lightweight and fuel-efficient generator that is easily portable. It can fulfill a power requirement up to 8 kW, in spite of its small size and low body weight. The weight of the entire unit of a Hatz diesel generator is 200 Kg, with the length 845 mm, width 650 mm and height of 650 mm. You can find a Hatz diesel generator with different EL. Power capacity and you can choose the best one according to your needs.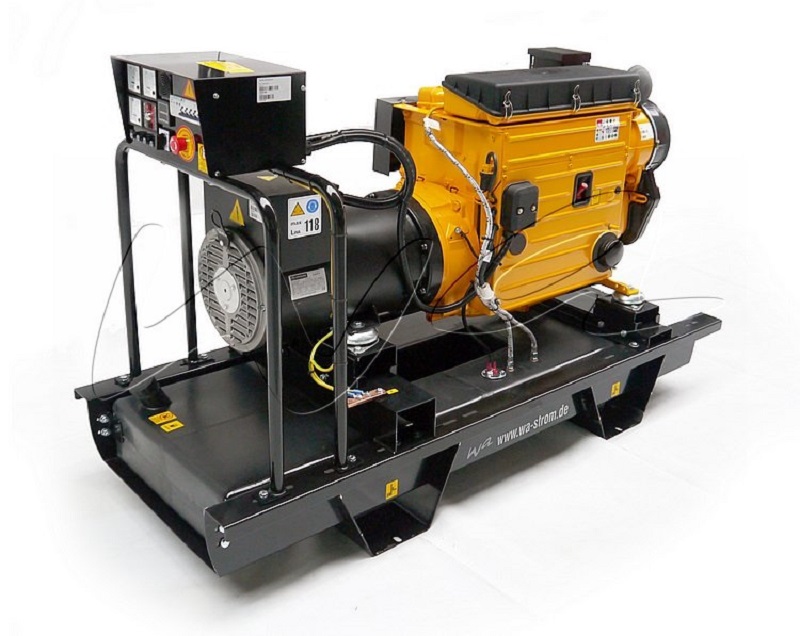 Two 15-amp outlets in the control panel of a Hatz diesel generator are made weatherproof, to increase the longevity of this machine. This generator is brushless, and a 230 V generator body can supply power up to 5.7 kVA. The electrical circuit for supplying the required power is associated with a proper earth leakage circuit breaker, and the electrical circuits can keep the machine safe from dangerously high voltage and also prevents the delivery of electrical shocks to the users. A residual current device is associated with this generator for better safety against the breakdown of the machine.
The entire Hatz diesel generator unit is provided with wheels for easy shifting from one place to another. Its handles can be folded up for easy storage when not in use. The center lift bar of this generator is removable, which is usually needed for grounding the machine firmly on the spot of operation and it prevents undesired movements of the machine while supplying power.
There are many other models of Hatz diesel generator, which vary in sizes and operating capacities. 230/380 Volt generator of this company is offered with a 2M41 engine, which is also manufactured by Hatz Company. This generator can be customized with added features, as per the specific requirements of buyers. If a generator needs to provide service for a long time, it can be scheduled to run at a slower speed of only 1500 rpm and it can be associated with a fuel tank with a capacity of 100 liters. There is another model of Hatz generator that operates with the power of 10 kVA and attached to a small engine that can rotate with the speed of 3000 rpm. So people can get many options to choose the best generator for this company and they can search for such generators online.