We have to turn our kid's birthday a hit and do justice to all their excitement for the birthday. Birthday Parties are so much important to the little ones; they are excited to invite their friends and meet everyone on their birthday and to have a blast. Birthdays become more interesting with wonderful themes and LEGO is one such theme. Kids would be on cloud to have LEGO theme for their birthday party.
Thus, here we are with top 6 ideas to your kid's LEGO theme birthday party, their best birthday ever.
#1. Magical Invitation
You can get various printable invitations online that are in different LEGO designs which will be perfect for the invitations. Make sure you choose ones that go well with the theme and make the guests excited and curious about the birthday celebration of LEGO theme. If your kid can write, involve him in writing the guest's name on the card as it would look really good and it's a brilliant idea to teach a child for hosting a party. He would also be equally excited to write invitations to all his friends.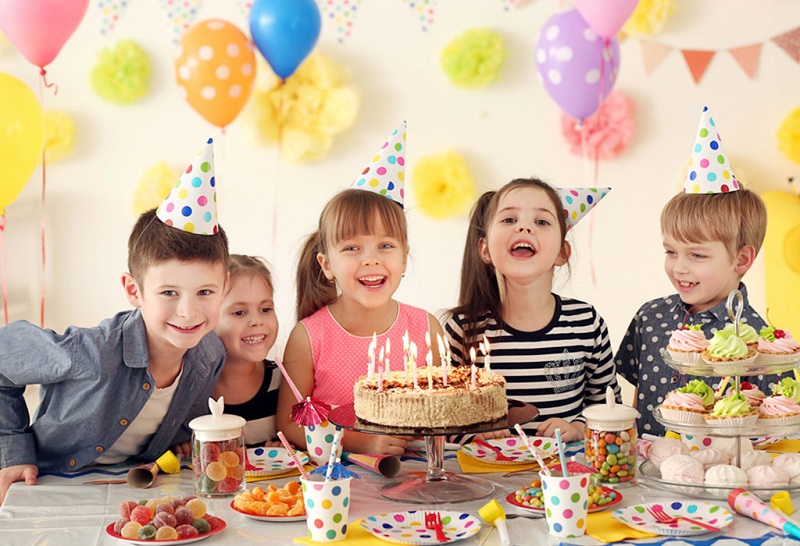 #2. Add A LEGO Theme to Your Little One's Party
The most difficult question when hosting your little one's birthday party is the theme. It is the theme that makes the birthday party more fun and interesting. A kid love playing with LEGOS and with so many LEGO games it has become our kid's favourite. LEGOS also build the minds of these kids and make them creative. Thus for your kid's next birthday party reserve this theme LEGO already.
#3. Homemade LEGO Confetti for Decoration
Take coloring papers and get the LEGO design from internet and try making confetti out of it. You can cut the papers making them look like LEGOS or make circular cut outs from the paper. It would take a lot of your time, but it would be worth it. You can also use them for extra decoration and add nice touch to food tables and play areas with the help of this Homemade LEGO confetti. You can also use hole punch to make the confetti.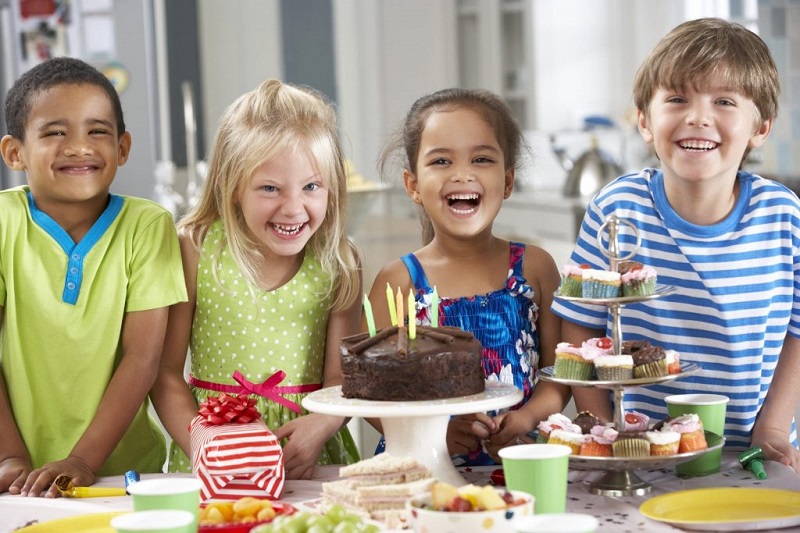 #4. LEGO Cake Arrangement
Cake is at the top of any celebration and the birthday boy or the girl is most excited for the cake. If the theme is LEGO stick to the theme and get a cake according to it. You can get building block theme cake or a huge cake with LEGO blocks scattered all over the cake. We also have various LEGO candies available you can also place them on the cake to make the cake more attractive. Also you can Order cake online for Australia to surprise your loved ones and wish them a very happy birthday with delicious cake.
#5. Think About LEGO Party Games
If you want to keep the kids engaged, the most important thing is to arrange for different games which they can enjoy. You can keep an art station provided with LEGO drawings and they have to color those. Or you can arrange for the games like LEGO piñata where they have to pin the smile of the LEGO character. Of course, you have to have LEGO building table with mega blocks and different sizes of LEGOS so the kids can build various LEGO arts. You can also have the game where one has to build a tallest building.
#6. Animal Masks inspired by LEGO DUPLO characters
You can also ask the kids to make various animals masks that are inspired by LEGO DUPLO characters. You have to put some illustrations already there so that the kids can mimic and make the same. Provide them with scissors, glue, paper straw, sticky tape, large hole punch, different colored cards etc. Later when the masks are made take their pictures with the masks to make the celebration more memorable. You can also buy the same online and gift them as party favors to the kids. You can also make birthday gift delivery in Australia to your loved ones if you cannot visit them and convey your birthday wishes.
We hope your kid have a LEGO tactic birthday celebration and most wonderful birthday of lifetime.