Using beautiful colours, you can give your old house a new look. The entire house painting experience can be highly rewarding. It is a great way in which you can spread parts of your inner personality to your surrounding space. Paints come in a variety of colour and shades. It is important to understand the properties of different paints so that you choose the most appropriate one while conducting a house painting task.
Here, we will give you a few tips to paint your house by choosing the most appropriate paints.
Choosing the Right House Painting Colour
The most appropriate tip will be to select colours which you love to see around. By choosing colours for house painting which you love will help you unleash your creative self and break all the technical and logical barriers. There are hundreds of shades at the paint stores which you can explore. You can also take help of the salesperson as they are experienced in suggesting the right colours. Some of the basic points to keep in mind when choosing paints for the house are as follows-
The colour and shade of your furniture: The colour and shade of your furniture can work as a guide for you to select the colour for the home interior walls. Choose a colour that complements the shade of your furniture. Also give attention to your decorations, rugs and carpets that you would be placed in your rooms. Remember that first a base colour is required to be chosen and based on that some related schemes of colours choices can be chosen.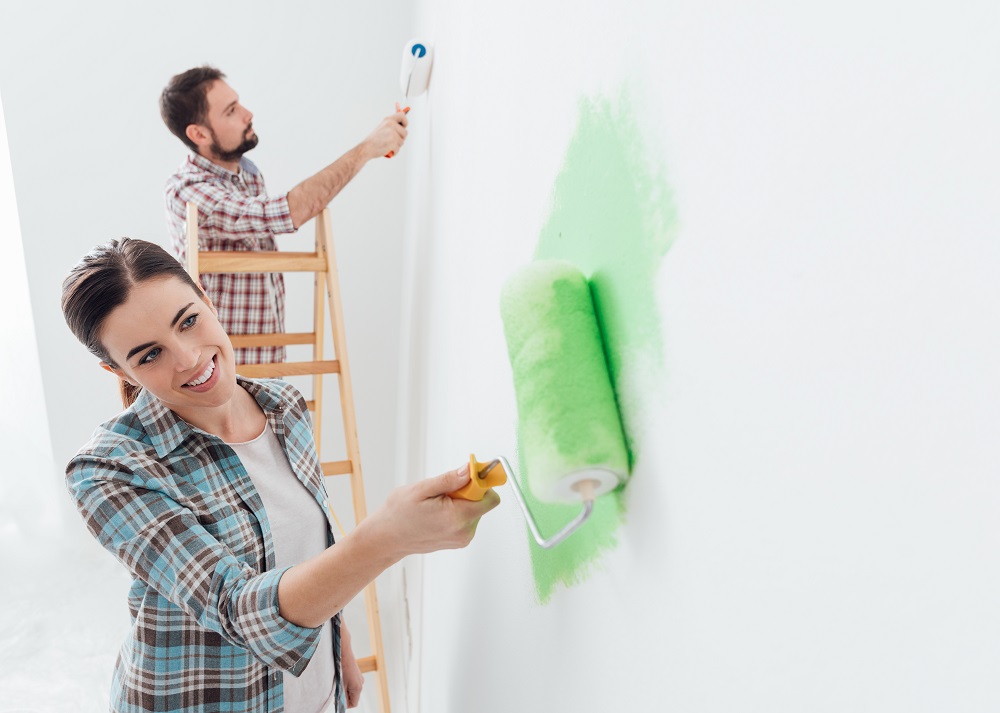 The personality of the residents must be considered: While painting the different rooms of your house you should consider the personality of the family member who would be using the room. For instance, a kids' room can be painted in vibrant colours while an elderly parent will perhaps prefer something softer.
It is advised to take the opinions of your house members when house painting as it will make your abode a harmonious space. Houses on their own have no value if there are no residents inside it. It is the people who make the home value and hence their choice of colours does matter a lot.
Lighting source must be detected: The light entering the house or the installed lighting sources inside the room plays a key role in the way the wall colours will appear. If a lot of natural sunlight enters your room, then you can choose almost any colour from the colour palette. But if your room uses more incandescent lighting as their primary source then using warm colours will help make it look bolder.
Easy cleaning up and maintenance:  The type of paint you choose can be oil based or latex one. Latex paint lasts long and it is easy to clean up. Additionally, it is fade resistant as well. On the other hand, oil based paints are often used for priming wood structures. An ideal choice would be to give oil based coating first and then top it with a coat of latex paint. Go for high gloss house painting colour choices if you reside in high traffic areas, kids' playrooms and kitchens. Other options available are semi-gloss, satin sheen, flat or matte paints etc. Remember, the glossier the paint, the easier it is to clean it.
You can follow the above tips while making the choices of colours for your house painting project. With your imagination and a bucket of righty chosen colour and brushes, you can paint your house just the way you desire.