Do you find yourself being part of plumbing problems every now and then? The chances are that you would be spending a lot of money on plumbing issues, but they have not been resolved to date. Routine pipe inspections are the need of the hour as it will help you to get down to the root of the problem.
Plumbing and pipes are two sides of a coin and if they are not properly maintained then trouble is in store. In most cases property owners adopt a reactive approach and this would mean a loss of money along with serious issues. In this regard, CCTV inspections are a routine method of small issues being blown out of proposition. If you are using old pipelines, then you cannot identify the faults at the underground level and you need to repair them to prevent water leakages. In such cases, you need to do the CCTV inspection of the pipelines and the professionals will identify the damages and faults with their CCTV cameras.
Why would you do the CCTV pipe inspection?
You need to understand that the correct understanding of the problem is the key to solve it. With the help of video cameras, you are presented with first-hand knowledge of the problem at hand. Since the solution of the problem evolves the correct identification, so only opt for qualified contractors who have hands-on experience with CCTV inspections.
The process of CCTV pipe inspection
The technician will first arrive in the area and devise a strategy for safe work and safety requirements. This does prevent an occurrence of any potential hazards in the future as well. It may include setting up of a site or working in confined places as well.

Once the site is fully ready, the technician is going to prepare the CCTV where all access points to the pipe are safe is being found out.

The CCTV camera that is the tractor or pushes rod is embedded on to the pipe. It is at that point the process of CCTV inspection begins.
Based on the inputs of camera pipe inspection any shortcomings may be detected and remedial action is sorted out. Apart from that, they can also show you the faults through their CCTV cameras and they will also suggest you the prevention and maintenance guidelines to prevent these problems in future.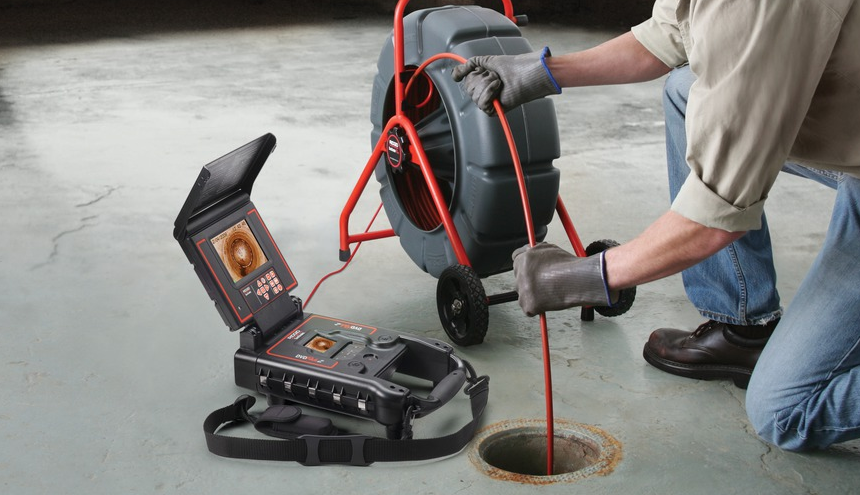 Why do you need to inspect pipes after cleaning?
As far as plumbing evolves one of the major problems is blocked drains. The water can accumulate slowly, or an impact of a choked drain could be felt all of a sudden. In either of these ways, the problems do pose a lot of issues as well and trust me blocked drains are a major pain. There are numerous other ways by which you could avoid a major plumbing disaster of sorts. CCTV pipe inspection could be an efficient way to ensure that the pipes are in order. Let us go through their benefits.
Added knowledge- There is a saying that knowledge is power and this holds well in a lot of ways for sure. Sometimes after a pipe inspection, you think that the problem is over, but you forget the fact that one is waiting to happen. With the help of CCTV cameras written reports could be provided which does reduce the chances of a problem in the future as well.

The recurring problems can be identified- This is a recurring problem and you would need to take steps so that it does not occur in the immediate future. Regular inspection is necessary so that the problem does not arise.
So now you can also do this CCTV pipe inspection by experienced professionals and they can help you to get rid of any kind of plumbing and leakage problems.