It is important to hire good event caterers for your corporate or business parties particularly. As, these parties reflect your work ethics, tastes, and how well you treat your guests. Properly planned events, with foods arranged by high-quality catering companies, can create a nice impression about your business. It is important to know about the following things before hiring event catering agencies.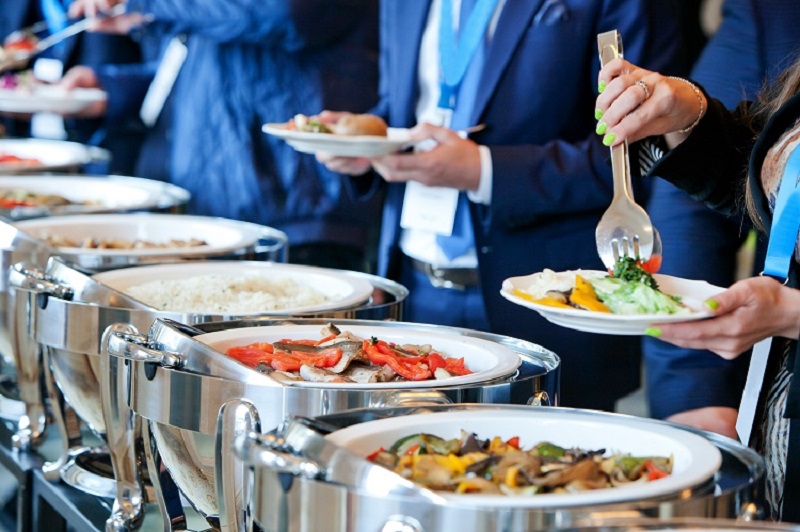 Type of cuisine or food 
In case, your party needs special rituals, delicacies, or more, it is important that you know whether the catering company specializes in a specific cuisine. It will let you assess quickly whether the agency can handle your specific needs. Know about the most famous food catering choices and the dishes mostly liked by the agency. Do they offer the chance to sample a few dishes they serve? Although this is not always possible, it can be useful to have this opportunity. In many cases, catering agencies can arrange a visit to some other event that they cater to. However, it depends entirely on the policies of the agency.
Experienced caterers can offer you advice on how much food to buy for the total number of expected guests. It can be disappointing for you to know that you made improper calculations and end up with excess food or leftovers.
Average cost 
The cost is an important consideration while hiring a catering agency. Discuss whether the cost is determined by the duration of the event or choice of foods. Find out whether the agency charges a flat rate, based on how many guests are supposed to attend the event. This will ensure that you can avoid increasing and unexpected expenses when you are organizing the party.
Supplies 
Discuss whether the caterer will offer linen, chairs, tables, silverware, and staff. You should find out about the wide range of services offered by the catering agency. This will reduce the risks of leaving out all the essential details for the event. Top catering companies generally offer a full set of furniture, silverware, linen, as well as dedicated staffs to wait on the tables for party members.
Given that each catering company varies from another, it is important to ask about the services that yours will offer. Pick an agency that best fits your needs. When you know what every agency provides, it is easier to add all the important details to your corporate party. Think about whether you want to wait staff or a buffet-style dinner, and find out whether your caterer will provide you with the same for your event.
Trade license 
Check whether the caterer has a valid trade license. It is an important question, given that reputed event caterers always have a valid business license. A business license clearly shows that the agency has permission from the local authorities and the Local Health Department. The services of a licensed company are in accordance with the prevalent standards.
Insurance
If you are organizing a big party and want to take full precaution, ask whether the agency has liability insurance. This can ensure that you get quality catering services during the event. Ensure that you thoroughly check the services and make sure that the company is covered by a policy from a reputed insurer.
References and recognition 
Look at the references offered by the caterer agency. Check whether it has served reputed clients, who have nice things to say about its quality of services, fees, staff, behaviour, and other aspects. Find out whether the caterer has been publicly recognized or won any awards for its work. This will help you to know whether the agency is worth going for.