When homeowner face plumbing issues, they usually take the help of DIY videos available over the internet and attempt to do the plumbing job on their own. Indeed! It is a commendable effort on their end, but they may end up with a disastrous setup. However, it is always better to hire a plumbing professional. It ensures that the work is done in a proper manner.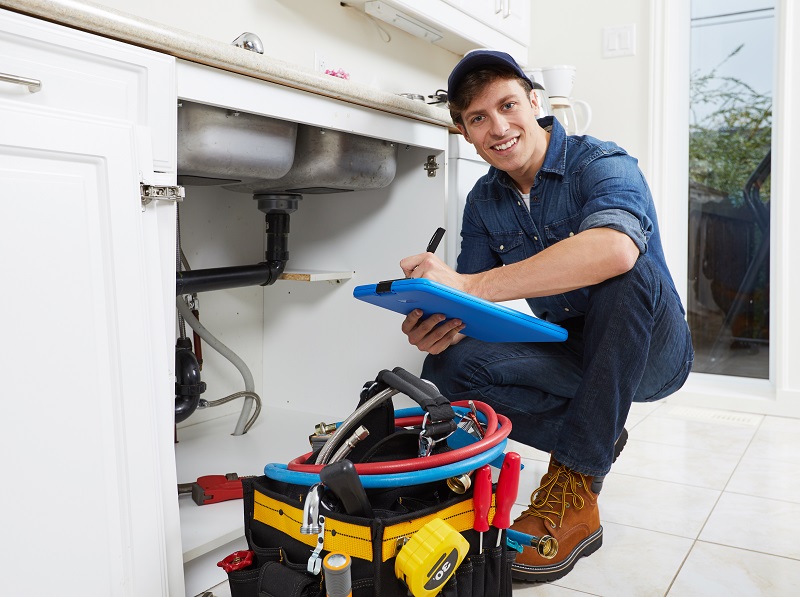 Some of the notable benefits of hiring professional plumber:
Professionals Are Experienced: A professional plumbing service provider is always a skilled and trained professional. They have worked in this field for several years and thus, are aware of the various plumbing problems. They have the ability to gauge the problem and fix it immediately. When you hire a plumbing service, it simply means that they will take care of everything starting from troubleshooting, materials, installation, and repair.
Professionals have the Right Supplies and Tools: Licensed plumbing professionals have the required tools and supplies for the job. Thus, they are able to take care of the plumbing job efficiently. Only they can cope with serious plumbing issues. Hence, it saves you the trouble of DIY attempt and trips to the tools and hardware store.
Professional Offer Permanent Solution: Hiring a professional service ensures permanent plumbing solutions that can never be managed by an amateur providing DIY help. They offer a fool proof solution minimizing the chances of the recurrence of the same problem again. In fact, they can be a great help in the remodeling venture of a bathroom and kitchen.
Professionals Provide Multiple Plumbing Services: A professional plumbing service is capable of offering a wide range of services. Some of the services offered by the plumbing professionals are replacing old pipes, installation of new pipes, fixing water leaks, and installing dishwashers. Professional plumbing service is capable of offering other services, as well.
Professionals can Give Expert Advice: There might be a drain in your house that needs immediate attention or a pipe that leaks from several places. You can try to unclog the pipe using a pipe snake or replace one portion of the pipe after the other. However, you need to keep in mind that these repairs are usually temporary. A plumbing professional is going to look at every problem separately and also the entire plumbing system as a whole. Sagging pipes in the basement might lead to clogged drains or they might be too old to be handled by an amateur. A plumbing service will fix the problem immediately by getting to the root of it. They will also offer expert advice on how to improve the entire plumbing system of your home.
Professionals Know the Building and the Plumbing Codes: Plumbing professionals are aware of the building and the plumbing codes to make sure that the installations and repair are in compliance with the regulations. Thus, they will be able to prevent major plumbing issues with the building.
Detailed Diagnostics: A big benefit of hiring a plumbing service is that you will get a detailed diagnosis of the problem. There are a lot of hidden plumbing problems, and only a well-trained professional will be able to get to the root of the cause. A professional will check the whole system for identifying the problems.
Tips to Hire a Plumber
They must have the required license and insurance
The plumbing professional should be able to give you an accurate estimate.
They should offer a guaranteed solution.
Do not forget to check the references and speak to their previous customers before hiring them.