There are a lot of reasons the cargo delivery bicycle is preferred over trucks. The cities are taking on to this mode of delivery as these are eco-friendly. Changing to ecofriendly products happens to be the prime concern of the world today. They can carry everything from takeaway food to Amazon packages and even flower bouquets. However, the cargo bikes are not meant to replace the van or truck completely. These cannot carry sofa or washing machine or carry loads through nationwide depots. These are actually meant for the last mile deliveries especially the smaller packages that are typical in any online purchase.
The inherent benefits
The cargo delivery bicycle is particularly effective in congested and compact towns and cities. The rider does not have to worry about parking tickets and can use the bike specific routes. This means more packets will be delivered in a day as compared to their van-driving compatriots.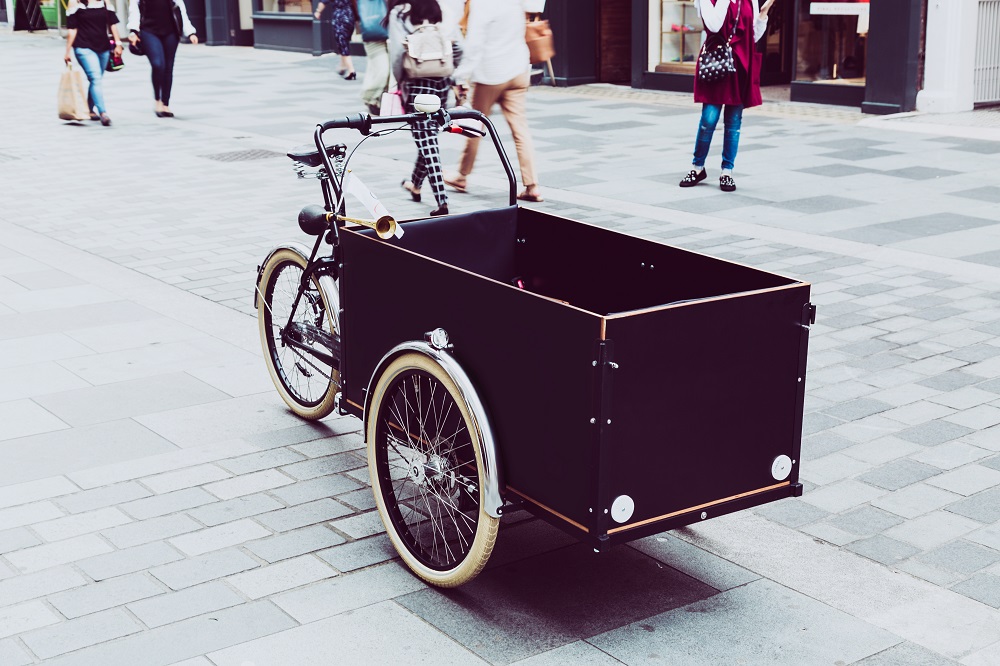 In a metro city there are parts where the roads are closed for cars and vans to keep it pollution free. These emission-free bikes are therefore a much safer option for the inhabitants of the city. This results in smooth delivery and operation. Cargo bikes can deliver goods in giffy much quicker than a delivery van.
Few Other Reasons
There are a few other reasons why cargo delivery bicycle is better than delivery trucks:
It can handle almost anything that comes in small loads. It can carry loads up to 200 kg without any problem. Few of these bikes are even fitted with a small electric motor that enables it to move uphill easily as well as with the load.
Surprisingly enough these bikes are faster than cars, as it is found in test drives by Amazon. It is found that these bikes are as fast and sometimes even faster in delivering goods to the people. The primary reason is the traffic, as cyclists are less susceptible to traffic even during rush hour.
These bikes are good for traffic as it will reduce the traffic on the road. Therefore, these bikes that come in all types and sizes are a hit in the city, as there is no downside to such traffic reduction.
They are cheaper mode of transport than a delivery truck, thereby reduces the upfront costs for a company. The maintenance cost is low along with operational cost adding to the revenue.
Lastly, the cargo delivery bicycle is good for the environment and this point does not need to be explained.
The Future of Cargo Bikes
The future of the cargo delivery bicycle looks bright, as it aids to the present scenario of traffic, faster delivery needs and environmental concerns. It ensures green urban delivery which is in the rise. This will increase use of cargo bicycles for any city deliveries.
These bikes can be customized, making it more useful in the city. Loading and unloading are easy and fast as compared to the delivery van and trucks. Therefore, it reduces time, mileage as well as the CO2 savings for their entire time of operation.
As it is most cities have started using the cargo delivery bicycle for their benefit. According to the experts, these bikes will take over all major cities in the world within the next 3 to 5 years.
Moreover, the standardized containers of these bikes enable carrying shipping pallets that match the dimensions quickly and effectively, through any part of the city or road. The numerous features of these bikes make it an ideal option for express inner-city deliveries.
Removable and waterproof containers ensure safety of the goods delivered. The bikes can even be equipped with GPS that will facilitate in real time shipment tracking.
Therefore, the city will soon have some of these best ecofriendly bikes servicing simple things every day at each one's doorstep.