Those days are long gone when you settled for the standard cabinets, designed for your kitchen. Nowadays, people love to experiment with style and designs, and that calls for custom cabinets. It is not that hard to come across designer products from the market, as you have experts, ready to take your suggestions and turn that into reality nowadays. But first, you will need to consider the type of cabinet you want for your kitchen for matching the overall home décor. Are you looking for such items or something a bit different for a radical right turn?
Three major styles to choose from: 
There are several styles of options to consider and the most popular ones fall under the three major categories; traditional, modern and vintage. The modern cabinets are colorful, sleek and European-style sheet glass ones. You can even get your hands on the lacquered wood cabinets. For that less edgy classic kitchen style, a traditional cabinet can form a major addition to the list. This will help in offering cozier aesthetics with styles like a cathedral and arched cabinets, shaker or even recessed or raised panels.
On the other hand, for that bit of historical gravity to the kitchen design, there are vintage styled custom cabinets to choose from. These products will come in handy with beaded board and decorative molding for transporting the kitchen to another level.
Some bit modernized styles: 
For adding that modernistic approach, it is really important that you get along with the best custom cabinets of all time. It might take some time for your research, but online sources have so many options lately available in the market.
# There are hues of espresso and chocolate used as modernized trends in terms of kitchen cabinetry. The versatile treatment can easily be added in the contemporary and traditional kitchens too.
# You can also try adding the shaker style cabinets, much in vogue these days. This style mainly comprises of square paneled and simple doors, designed for complementing any kind of kitchen in context.
# For that classic look, you can often go for the basic cherry custom cabinets. Cherry is often considered to be the most popular wood used for the cabinets. The traditional cabinetry can easily be paired with granite cabinets and cherry floors for that timeless appeal.
# If you want to give that exotic touch to your kitchen, try going for the bamboo cabinets out there. These cabinets will definitely add that unique look to a kitchen. Some of the other alternative woods in this regard can be sapele, mahogany, anaglade and more.
# For that chic and modernistic look, you can always experiment and try out the flat panel cabinet. There are high gloss bisque cabinets available in the market with some stainless steel sleek handles. This can help in enhancing the sleek appeal of the kitchen more.
# If you are not quite into the custom cabinets, you can go for the ones with natural look. For that, the glazed cabinet treatment is best with the textured look to it. These designs will make the wood grains peek through the brushed finishes.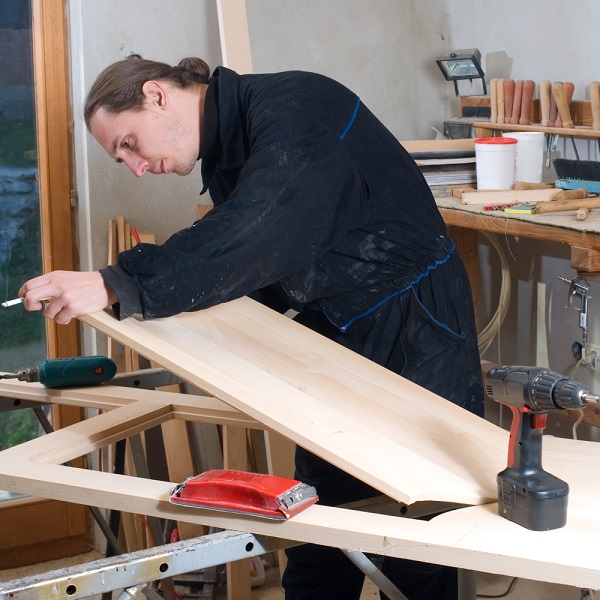 Go for the door: 
Once you are sure of the custom cabinets, it is crucial that you get your hands on the matching doors to finish the entire cabinet style and decor. The most promising one these days has to be the shaker door, known for its unique and chic look. If you are trying to get something new and different from shaker doors, you can always try for the louvered horizontal wooden slats too. These can be seen typically in windows and interior doors, but the same design can work great as cabinet doors.