Belts have been a part of human attire since thousands of years ago. While it mainly started off for its utility purposes, namely, to hold trousers in place, it gradually evolved into being a part of the fashion statement that one can make through apparel. The belt buckle is one of the most widely customizable fashion items that a man or a woman can have in their collection. A belt buckle can reflect your personality, while continuing to function as an integral utility part of your wardrobe.
Types of Belt Buckles
There are a large number of options available when it comes to choosing a belt buckle. Some of the most commonly used types of belt buckles are as follows:
Screw closure type
Clamp closure type
Stitch closure type
Wrestling buckles
Double slide type
Each of these types go well with different apparel choices and different occasions. So, here are the 5 ways in which choosing the right belt buckle can help you improve your get up.
#1. Screw closure type: One of the best options for your everyday belt, the screw closure type of buckle adds quick functionality to the table more than anything else. It comprises of a screw bar which is used for closing the belt quickly as you get dressed for your everyday life. It is perfect for casual wear such as jeans and chinos, due to its minimalistic design that ensures that the attention remains focused on the rest of the apparel. It is a great option to go to, no matter if you are tucking in your shirt or leaving it otherwise.
#2. Clamp closure type: The clamp closure type of belt buckle involves a clamp in the buckle head through which the other end of the belt is to be passed and fixed. It usually comes in a sleek and metal design and is perfect for the everyday office wear where formal dress code is to be maintained. It provides the ease of maneuver which the screw type provides, while providing a slightly more substantial buckle body. The sleek and shiny design helps the buckle to stand out, but the metallic colour still helps it to stay in the background and keep the rest of your apparels in focus.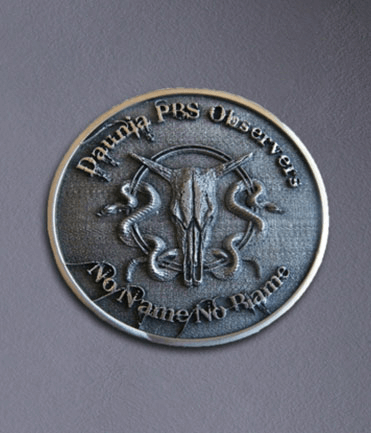 #3. Stitch closure type: This type is best suited for females, due to its high adjustability and colourful variants. The adjustable buckle allows a person to adjust the length of the belt so that it can be used for multiple purposes. The same stitch type belt buckle can be paired up over a close-fitting jacket or over a summer dress, due to its adjustability.
#4. Double sided belt buckle: If you're looking to add contrast to your casual wear, especially when going to a casual party occasion, picking up a double-sided belt can be a great option. Unlike traditional single sided belts, they allow both sides of the belts to have the same texture and design. They allow the Natural vibrant colour and texture of the belt to the buckle area, without adding the separate texture of a buckle. They provide the wearer with a vibrant and colorful look.
#5. Wrestling buckle: Wrestling or designer belt buckle is a type of buckle that has a metal plate fixed on it. The metal plate also usually has a designer engraving or attachment to it. This makes it the most fashionable option when it comes to making a statement. They are great options for both casual and party wear, as they draw a large amount of attention.
Belts are an integral part of our apparel choices as it can both compliment as well as contrast the rest of our apparel, depending on the look we want to go for.