Kitchen cabinets should be made in such a way that they look good and storing and taking all the things is very easy. Problems occur in the cabinets very easily if they are not properly maintained. Some of the problems are listed here.
Scratches in a drawer and in the sun mica and inside cabinets.
Problems indoors like the cabinet door not opening, hinges getting affected by rust and also when doors give out noise while you try to open them.
Loose hinges or knobs that affect storage of materials, or even, on worst circumstances, one side of the cabinet might fall open or break.
All these problems occur due to low-quality construction. Maintenance of a low-quality kitchen cabinet is costly. Here are some characteristics of a good kitchen cabinet.
Construction with plywood is excellent
The cabinets will be very strong if they are made with plywood. Delivery and installation of these cabinets are easy and they have the capacity of holding heavy loads. Choose rust and moisture-resistant plywood.
Height of back panels
Cabinet back panels help in easy installation. Heavy plywood is used for constructing the cabinet. If people want less expensive cabinets, they can go for thin panels along with metal hang rails, picture frame construction, and brackets.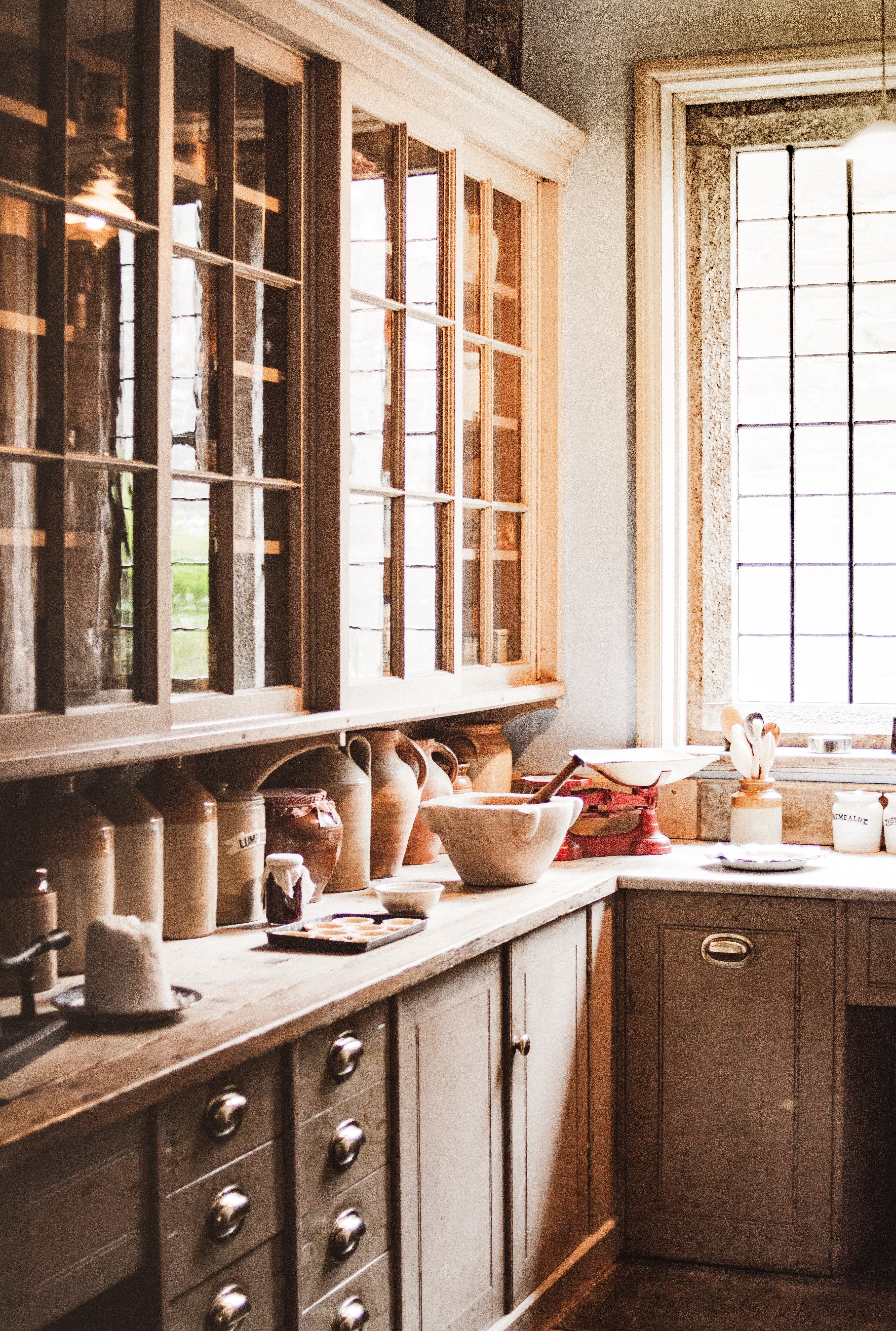 Soft-close hinges
Hinges are the most important t part of the kitchen cabinets. The door of the cabinet cannot be opened and closed if the hinges are not present. If the quality of the hinges is poor, it may result in tight or loose doors. Doors may also become uneven and closing and locking them will become difficult. Soft-close hinges can be adjusted easily.
Soft close drawer glides
Drawer glides or slides should be installed in such a way that the movement of drawers should not cause any noise. If the slides are weak, this can result in a loose drawer or stick cabinet drawers.
Hardwood drawer boxes
There are situations when the drawers become bending here and there and are difficult to draw in and draw out. In such a case, high-quality drawer boxes should be installed. The deterioration occurs in the drawers and the joints and this is a very common problem. Dovetail drawer boxes have interlocking teeth, which reduces the problem of deterioration
I-beam construction
In order to provide long term strength to the base cabinet, i-beam construction should be used. In this type of construction, gussets and braces are included in the corner and are stapled to the corner side. But they do not provide any strength to the cabinets. You can also go for melamine wooden varieties for cabinets, where, the interior and exterior of the cabinet should be non-porous and should be easily cleaned by wiping. The life of such cabinets will be long and they will be protected from staining, bubbling, and wear and tear.
Cabin ate face frames
Solid frames are attached with the cabinet at its front. The frame has the attachment of door hinges and drawer glides. If the cabinet is frame-less, cabinets sides are available to which the doors can be attached directly. The appearance also depends on the method of construction. The installation cost of a frameless cabinet is higher than that of a framed cabinet.
Kitchen cabinets provide an aesthetic look to the kitchen but if they wear and tear at regular intervals, maintenance is needed and this is not a cost-efficient thing. In order to have a long life of the cabinets, strong ones should be chosen and experts should be appointed so that the construction can be done without any flaw. You can now make solid wooden, aluminum, steel and melamine cabinets to give an extra edge to your interiors.