Planning to design a new bathroom for those who are moving to a new house or remodeling your old bathroom is intriguingly exciting. However, all you need to understand before visiting a bathware shop is precisely what to pick and which accessories can add a statement to your bathroom. While for most people bathroom designing is the last part of the house where one focuses, soon you realize how important it is to plan and design a bathroom for ultimate comfort, utility, functional ease and comfort every day and night.
Bathroom in today's world is no more a sanitary zone; it means a lot more than that. It is the first place in a day where you start with freshening up yourself, taking relaxing baths after tiring days, offering your body relaxation and attention. So every piece of accessories you choose to include in your bathroom must come in line with your comfort whatsoever trifle they might be.
How To Plan For Bathware Shop?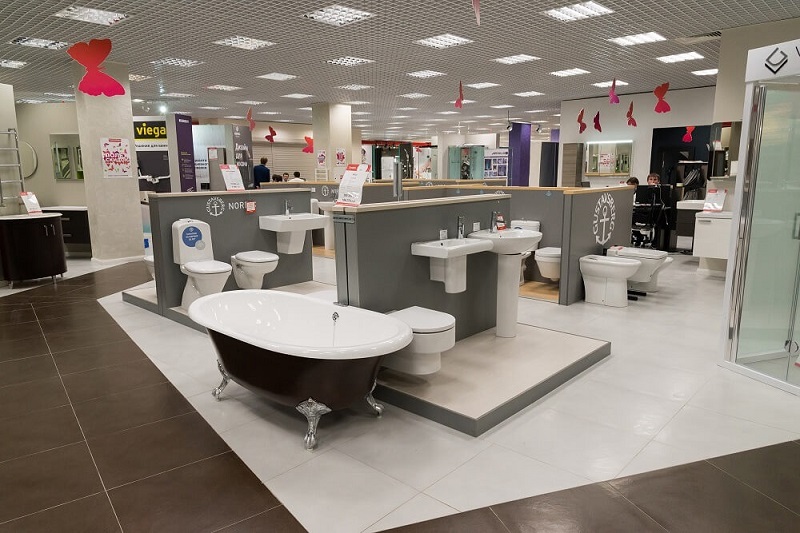 Determining your budget is the primary necessity even before start scratching down your list of essentials for your bathroom.
If you have a limited budget and do not plan for reconstruction works in revamping your bathroom, then include the essentials like wash basin, bathroom vanities, storage cabinet, a proper shower cabinet, stylish faucets, mirrors, lighting, etc.
Focus on the functional designing of your bathroom and pick pieces from bathware shop, which will improve the functionality of your bathroom pace, whether small or large.
Save space and get bathwares, which helps to save space for small bathrooms.
Hidden Toilet Tank
In the case of small bathrooms, every inch of space that can be saved matters a lo, and this is where a toilet with a hidden tank can help a lot. These tanks have water vessel hidden and mounted inside the wall. Eliminating the flash tank behind the toilet immediately offers a sleek and planned look to your bathroom.
Low Flow Toilets
With the emerging dreads about the water crisis in many regions of the world, taking every bit of step to save water matters. Installing a low flow toilet meaning saving water with every flash, for these systems are designed to minimize water with maximum force. You check for a combination of low horizontal flow toilets with hidden tanks at bathware shop.
Vanity Cabinet
A good vanity cabinet adds to the value of your bathroom. It happens to be very handy and useful to store a lot of essentials from medicines to shaving sets, to cosmetics, dental care kits, etc. inside the bathroom. Mostly it is best to get vanity units which are wall-mounted if you have space limitations. This saves floor space, as well as the vanity items, are accessible at a comfortable height if you mount it over your wash basin where it is easy to search for things, choose and use it. Any bathware shop has vanity storage cabinets of various styles, shapes, and sizes. However, do not forget to measure the available space whether you plan to buy a wall-mounted cabinet or a standard floor standing one.
Apart from these, you can also invest a portion of your budgeting installing stylish, copper finish, steel, brass finish faucets to add to the luxurious feel of your bathroom. Faucets have an immediate appeal and charm which can elevate the entire ambiance and feel of a bathroom. Again, smart tricks to manage space, yet keeping the bathroom fashionable and fun is essential like if you don't have space for a shower chamber, get a hand shower to keep with the feel. Plan thoroughly before going to a bathware shop and always picks products that go with your available space.