Every business is different from the other and that is why it needs a unique sign or symbol to represent the same. A business sign which is different will stand out and will help to grab the attention of the people too. That is why it is important to create a sign that is eye-catching. Now the first question is that how to come up with fabulous signage for your business. You can either connect with a professional to get a perfect signage designed or you can even take online help. Both the options are feasible depending on your requirements.
But there are a few things that you need to keep in mind while designing or creating the signage for your business. 
1. It should be well designed: The most important aspect is to design the sign in such a way that is simple yet stylish. This means to keep everything elegant but at the same time attractive enough to seek attention. Only then your purpose will be fulfilled or else you may end up taking the wrong decision for your business. So, make sure you have created a sample first and then gone ahead with the final design of the same. 
2. Choosing the material: Now this is yet another aspect because a lot depends on the material on which the signage will be created. There are numerous options open before you like plywood, painted glass, metal signs, awnings etc. Keeping in mind your taste and need, you can easily prefer the material which will be durable for you. Better the quality of the material, more eye-catching the sign will be. So, make your choice accordingly.
3. Put in your innovation: It will be good if you have a look at many ideas and then decide which one you would like to use. Customized signs are something that will help you to show your creativity and prove useful for the business. Thus, you can say that innovation should be there no matter what sign you wish to have on the board.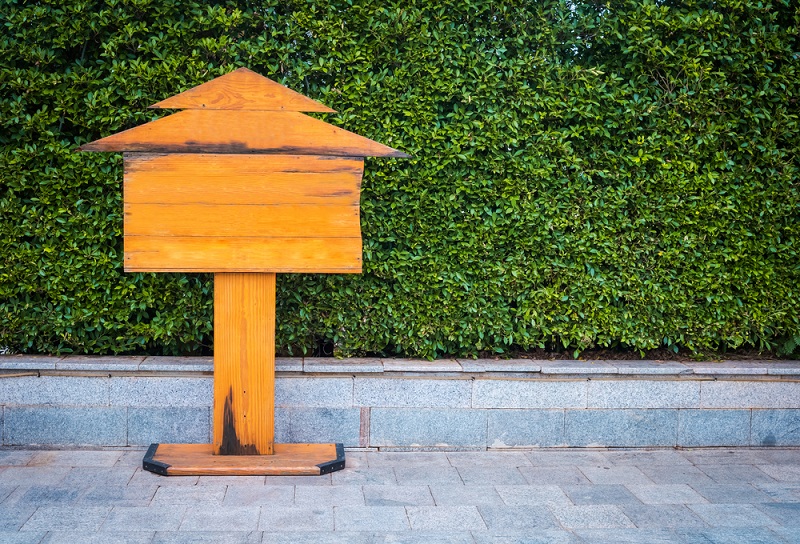 4. Size: It is necessary that the size of the signage is correct. Too large or too small will not be worth. That is why you need to keep the dimensions correct as it will make things clear for the people. Keep the font simple and big enough so that it is readable from the distance. This will help and work for your business. 
5. Font style: There are numerous choices when it comes to the font style. You need to choose a style which looks good and clear. You want to keep the font readable and that is why choosing a simple one can make a difference. One can try colored fonts as well which will make a big difference to the overall look of it. So be wise enough to choose the font style that looks best and will be clear too.
Thus, a lot goes into the design of the sign. From choosing the design to font style, size etc you have several aspects to consider and this is what can give your business a new dimension. This is the reason that business owners should devote enough time and work out on their signs until they are fully satisfied. You can take help from the internet as well to seek more ideas on the same. All this, when put together, will lead to a good design that is appealing and creative too. Keep the above tips in mind and you will end up with a fantastic signage.