A display cabinet is used for displaying different objects for a beautiful viewing experience. Some of the several types of display cabinets found in the market are:
Jewelry Display Cases
Retail jewelry stores look for display cabinets that will catch the attention of every customer irrespective of the surroundings. All the display cabinets can be locked and the jewelry business can be assured that all the valuables in the shop are safe. These cases are built very accurately and provides an environment that ensures that the jewelry can be kept safe from dust, liquids, and humidity. All the display cabinets have a high visibility and ensures that it protects the assets of the business owner.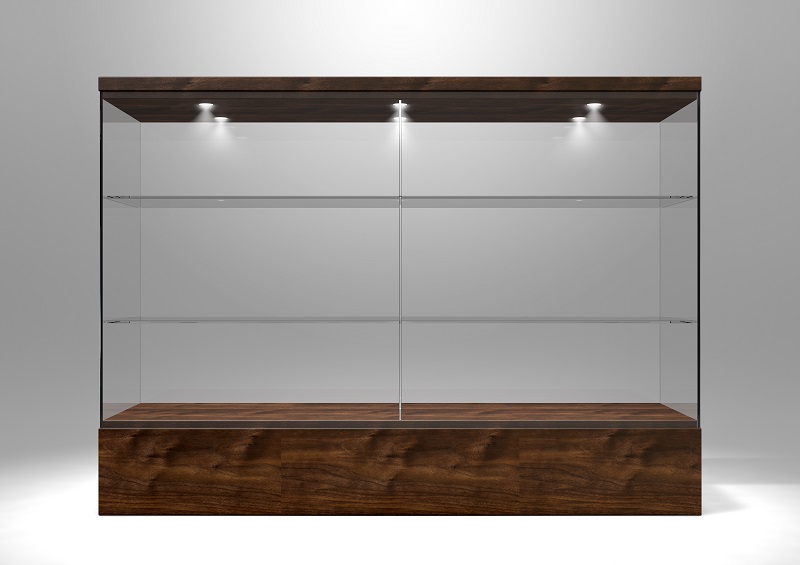 Black Museum Display cabinets
The black museum display cabinets can be used to showcase antiques like keepsakes, models, jewelry, curios, models, or other kinds of items. The museum display cabinets are built using hardwood coupled with a finish made up of black lacquer. These display cabinets come with doors made of tempered glass, pre-assembled, adjustable, and lockable. Along with this, these display cabinets are provided with an excellent finish and is provided with a 360o viewing. Since they are built by skillful craftsmen, they are usually built to last many years and are provided with a clear coat to protect investments.
Tower Display cabinets
Glass tower display cabinets are usually very flexible and are used to maximize the retail floor space. Along with this, these cabinets ensure to make the retail space look very beautiful. These tower cabinets are usually freestanding, can be placed in any part of the room, and are provided a beautiful finish on all the sides. Some display towers are put up on the wall or stationed in corners that enhance the beauty of the entire room. Also, these glass towers provide the flexibility of position and the user can place it anywhere else in the room during redecoration. Also, the glass display cabinets are usually built using simple or in-detail elaborate moldings that depends on the look preferred by the user.
Wall Display cabinets
Single wall display cabinets are an excellent way to highlight the product and makes the space around the product look good as well. Usually these display cabinets are built on the specifications of the customer. Usually, these display cabinets are provided with a good coat of finish for protection. If there are collectibles in the house, these display cabinets are an excellent choice. Some of these cases come with halogen lights or LED lights.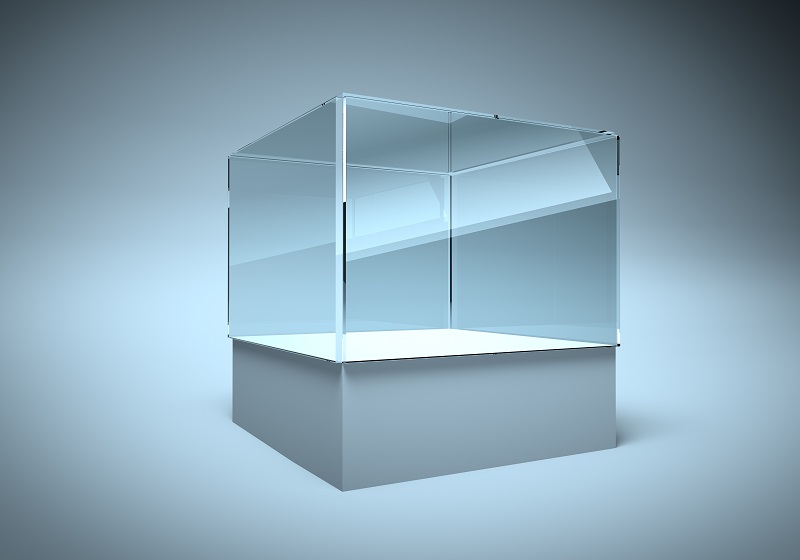 Horizontal Display cabinets
The horizontal display cabinets usually come with Jewelry vision, full vision, or extra vision to highlight the retail merchandise or any other item for display. These display cabinets can be used a larger number of items when compared to the other kinds of display cabinets. These cabinets can be used to display jewelry, some specific unique food items, and many more.
Countertop and Wall Mounted
Countertop display cabinets help in filling empty spaces on the countertops, which in turn increases the return per square foot. These countertop display cabinets can be used to showcase a wide range of products that are sold by the retailer. One more option is to position these display cabinets on a pedestal for creating a focal point of the store.
Overall, display cabinets can be used in homes as well. They make an excellent addition to any home and can be used for a wide variety of purposes. The display cabinets come in varied sizes and shapes and can be used to display various souvenirs collected by the household members. However, one word of advice for all house owners is to understand all the styles of the display cabinets before purchasing one.