Stores these days are filled with different storage alternatives. What just holds everybody back from making a purchase is the price attached to it. One good option which you can get to use these days is the recycle wooden pallets. Whether you have a small or a large packaging industry, the use of recycled wooden pallets are manifold, and right from crates to large containers, wooden pallets can easily be recycled to store and transport many light and heavy things in the packaging industry. There are multiple uses of recycle wooden pallets and the right equipment and recycling materials can make the work easier for the packaging industry professionals.
What are the numerous ways in which recycled wooden pallet can be used in packaging industries?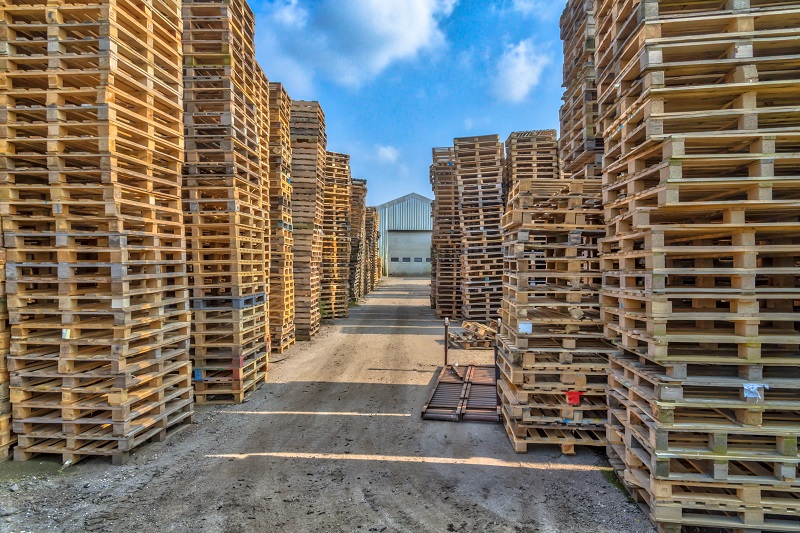 The first thing to do is make a packing bed or a container out of the old shipping pallet. You can design according to the two way entry the four way entry or the Euro pallets.
These recycled pallets can be used for making both crates and boxes for small or large industrial use. The domestic and the industrial wooden boxes and crates that are made of recycled wooden pallets are durable, they can withstand great pressure and can carry heavy load to a large extent and at the same time, they are made fireproof and termite proof so that they can handle consignments to long-distance destinations.
There are also heavy duty wooden packaging boxes that are manufactured by using wooden pallets. They are robust and are made using different varieties of wood like jungle wood, mango wood and pine wood, and these recycled wooden pallets can also be used for different applications like in storing and packaging cargo, generators, and also for transporting heavy engineering goods.
There are also varieties of recycled wooden pallets that are used to make boxes and packing containers which are of export quality. Packaging industries make use of these recycled wooden boxes and crates to transport large scale shipment to international destinations. These can easily be lifted with fork lifts, with trolleys and other equipments. These wooden packaging materials can be used to store and transport bulk engineering goods, automobile and auto parts, machine spare parts and electronic equipments.
There are different advantages of recycling wooden pallets and they are explained as below:
The entire process of wooden pallet recycling helps to divert the wood wastes from areas which have landfills and they are done by refurbishing the pallets in such a manner that they do not even pollute the environment.
The recycled wooden pallets are more cost-effective for the entire storing and packaging of light and heavy weight materials. So many industries are trying to recycle wooden pallets to curtail their overall production costs.
The salvaged parts of those pallets which have been recycled can also be reused for other packaging purposes, so that also saves significant amount of money. Since wood can be reused, it does not take a toll on the degradation of the environment as less number of trees have to be cut down for transportation and packaging purposes.
If you do not know how to get started with its decor then consulting a professional can be the much needed alternative. They will help you know what it is and how it is to be done. As they have been into the market for a long time now they will also help you know about the right sizes of pallets which you should buy and the packaging material which you can use with it.