Understanding Sakura: Japan's Cherry Blossoms
The cherry blossom, or Sakura, holds a special place in Japanese culture. It's not just a beautiful flower, but a symbol of the ephemeral nature of life, a theme often explored in Japanese art and literature. During the Sakura season, Japan turns into a wonderland of pink and white blossoms, creating a magical ambiance that leaves every visitor spellbound. The Sakura season, also known as Hanami, is celebrated with picnics and parties under the blooming trees.
Are you dreaming of a fairytale-like journey in the land of the rising sun, Japan? Have you ever imagined yourself strolling under a canopy of pink and white cherry blossoms while savoring the enchanting beauty of Japan? If yes, this guide on the best time to visit Japan for a cherry blossom tour is tailor-made for you. Let's embark on a virtual tour to uncover the beauty of Sakura, the mesmerizing cherry blossoms in Japan.
Japan's Famous Cherry Blossom Spots
Japan is home to numerous cherry blossom spots, each offering a unique spectacle of the beautiful Sakura. Tokyo & Ueno Park and Shinjuku Gyoen are among the most popular destinations with more than 1000 cherry trees each. In Kyoto, the Philosopher & Path and Maruyama Park are renowned for their enchanting Sakura views. For a less crowded experience, consider visiting Hirosaki Park in Aomori or Mount Yoshino in Nara, known for having over 30,000 cherry trees.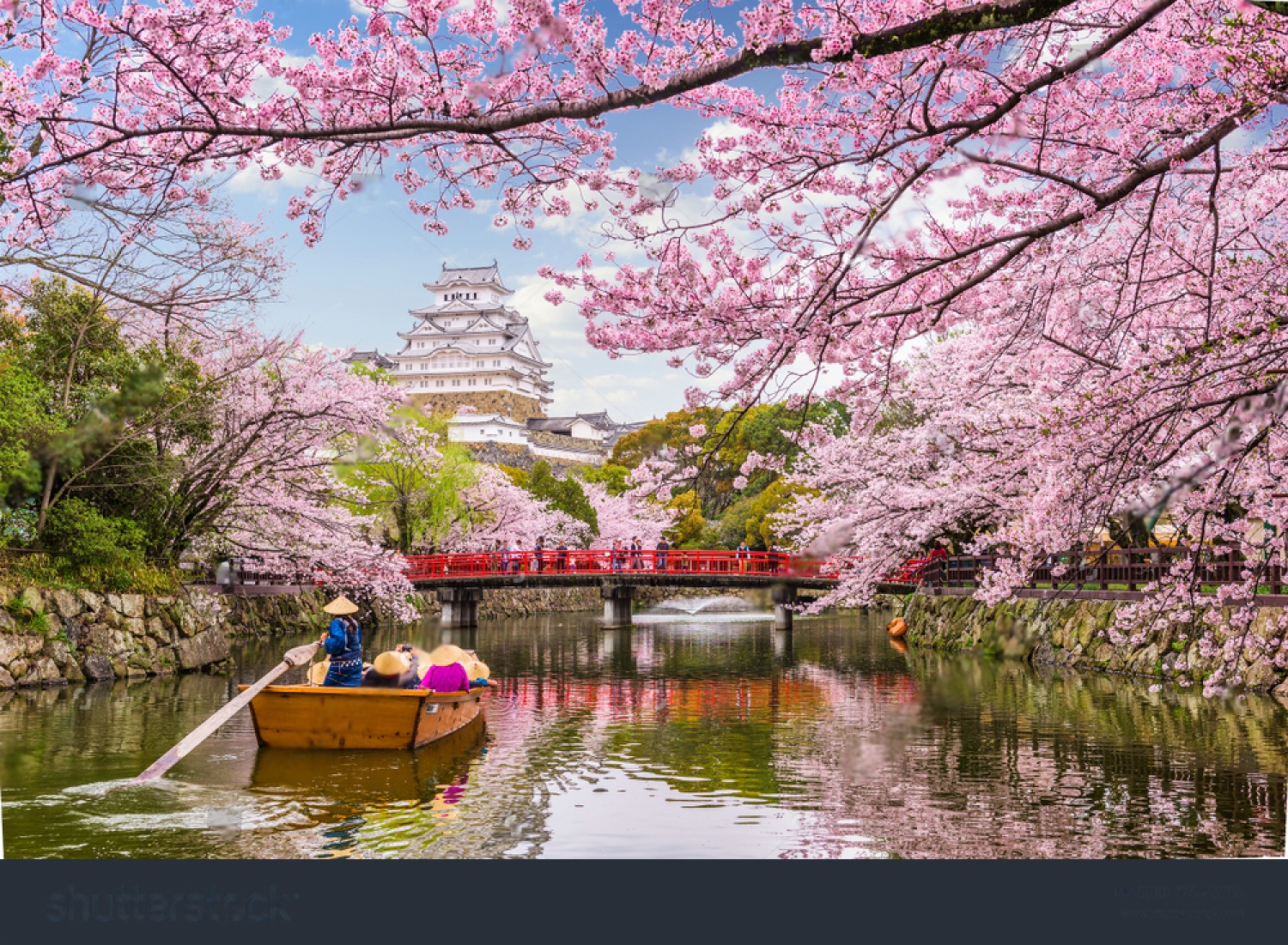 When to Visit Japan for Cherry Blossom?
Timing is everything when planning a cherry blossom tour in Japan. Generally, the Sakura bloom starts from the southern region in late March and gradually moves northward, reaching Tokyo and Kyoto in early April. However, the exact timing can vary each year depending on the weather conditions. Therefore, it's advisable to keep an eye on the Sakura forecast that is typically released by the Japan Meteorological Corporation.
Cherry Blossom Festivals in Japan
The Sakura season is celebrated with numerous cherry blossom festivals, or Hanami parties, across Japan. The festivals often feature night-time Sakura viewing, live performances, and stalls selling food and souvenirs. Some noteworthy festivals include the Hirosaki Cherry Blossom Festival, the Japan Mint Sakura Viewing in Osaka, and the Takato Castle Park Cherry Blossom Festival in Nagano.
Packing and Travel Tips for Cherry Blossom Tour
To make the most of your cherry blossom tour, it's essential to pack appropriately. Given the mild spring weather, light layers are recommended. Don't forget to pack a good quality camera to capture the breathtaking Sakura landscapes. Lastly, remember to respect the local culture. Avoid plucking the flowers and ensure to keep the places clean.
Conclusion
Visiting Japan during the cherry blossom season is a once-in-lifetime experience. The ethereal beauty of Sakura, combined with the rich cultural heritage of Japan, creates a magical tour that remains etched in memory forever. Plan your trip wisely, respect the local customs, and immerse yourself in the mesmerizing Sakura bloom. It's time to tick off the cherry blossom tour in Japan from your bucket list.