Shelving systems are very useful to store books and other useful items. You can find different kinds of shelving systems that are made of different kind of materials such as wood, engineered wood, plastic, metal and steel. Steel shelving systems are best to use in homes because they have long life and give more reliability and durability. Paint coating or powder coating will be applied to steel shelves so that they can be protected from the rust and all type of scratches. You can buy steel shelving at lower prices than engineered wood shelves. They are best to use for offices and warehouses. You can find a certified supplier of steel shelving systems and ask them to install it in your office or commercial organization. Even you can also customize the steel shelves according to your needs and they are completely rust resistant.
Advantages of steel shelving systems:
Product visibility on industrial shelving: It gives superior visibility than a bin because you can easily retrieve and find any items from steel shelves rather than a bin because bin gives low visibility and you will not be able to find your items because it get lost in bunch. Steel shelving systems gives very easy visibility, and you can use them as your display shelves. 
Using storage shelves for larger items: The best advantage of the steel shelving systems is that you can store heavy items and machinery on them and it is best for storing large items. You should not store these heavy items like tools and machinery in the wooden boxes, but you can easily use steel shelves for your industrial warehouse. You can maximise your storage space and you can efficiently use your storage space according to your own will. Even you can also install some wall mounted steel shelves in your kitchen because they are easy to clean and they do not get affected by rust and oil.
Storing delicate items: You should not store delicate items in a bin because it can be damaged because of normal wear and tear. There are high chances that your items can get damaged over time so it is recommended that you should use only steel made shelving systems with appropriate spacing so that your goods will not get damage.
Warehouse storage space: After reading the above points you must have understood that steel shelving systems provides maximum space to store large items and machinery, tools and equipments. A warehouse is a large place where you can store goods in large quantities. It use both vertical and horizontal floor so that you can store goods in large quantity.
Versatile and affordable: Steel is very much affordable than other type of racking material and you can use steel for many purposes. It will be best for office use and they are available in different size. Their resell value is also good so if you plan to sell your steel shelving in future you will get a good price but you will get any resale value for wood shelves.
Resistant: Steel is very resistant among all types of materials. Because steel is covered with pain coating and powder coating so it protects steel from scratches and rust. So if you are planning to invest your money for a longer period of time then you should buy only steel shelving systems because steel will always be first choice among customers.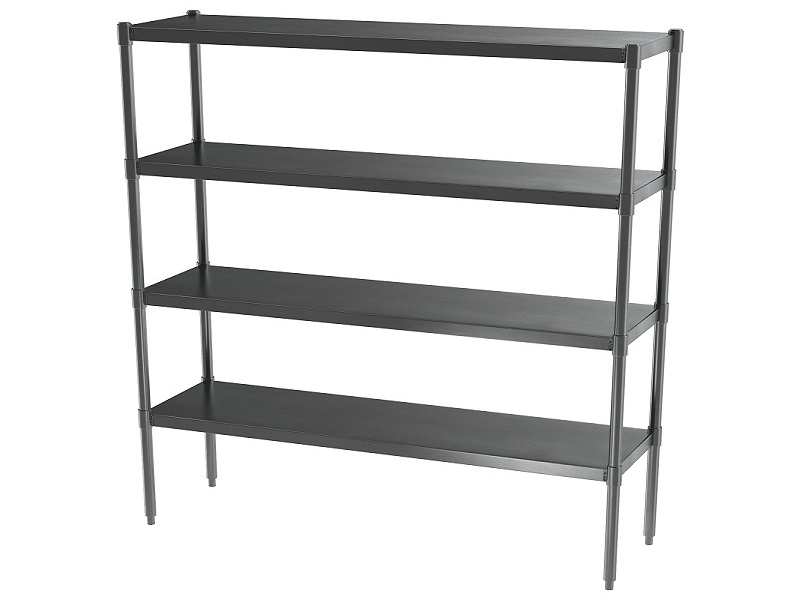 Steel shelves have longer life and durability and you can rely on them for years. You can easily contact them and find them on internet and and you can customize the design of these shelves as per your needs. Steel shelving will always be the best choice if you want affordable shelving with better durability and versatility.