Working on a construction project means you will definitely need cranes to do some part of the job. With so many heavy things to handle all around the project site, there are so many jobs that are out of the capabilities of human hands. That is why cranes come into the picture. Cranes have been here for several decades now and engineers are constantly trying to upgrade it to simplify the work of humans as much as possible. Generally, most building contractors prefer getting crane hire services instead of owning cranes. There are several reasons for this:
#1. The cost
Cranes literally cost a fortune. Buying a crane needs a lot of investment and so does constructing a building. So, as a building contractor, one generally does not have all those resources to be able to own a crane. A crane hire company can easily invest that high amount of money as the investment can be compensated through the revenue received by giving those cranes on rent. On the other hand, a building contractor cannot get a similar compensation.
#2. The constantly upgrading technology
As mentioned before, there are constantly new improvements being made in the technologies that are used to operate cranes. Once a person has bought a crane, it is difficult to keep upgrading it to a newer model. Crane hire companies constantly keep upgrading their machines and keep them up to date with the latest technology. So, the building contractors get access to the cranes functioning with the latest technology when they choose to hire cranes for their project. This is convenient than working with an old-fashioned crane one owns.
#3. The storage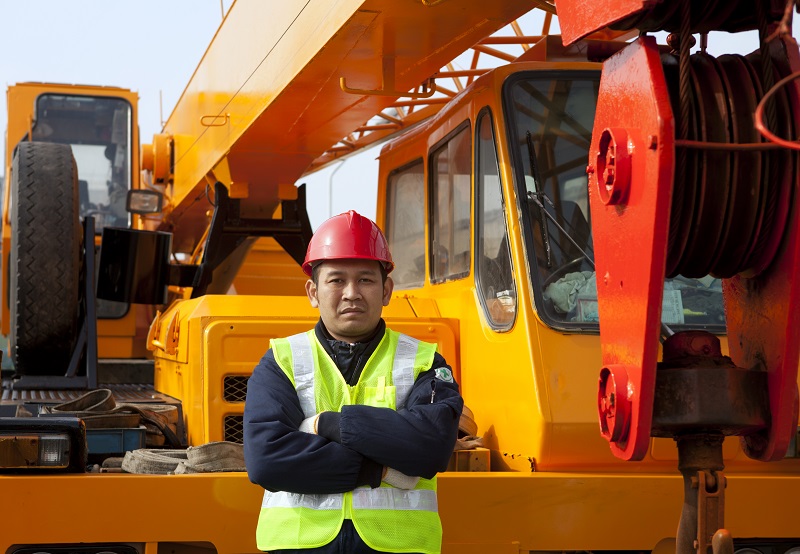 Once the work to be done by the crane is concluded on a job, the crane has to be stored in a secure place like a warehouse. For this, one needs to rent or buy a storage space large enough to fit a crane. All this can be avoided if you just hire a crane instead. Once the job is done, crane hire service providers take back their equipment and you can relax without having to take any responsibilities for the storage of the crane. The crane hire company will take care of it. This way, you save a lot on storage expenses. The hire company does not have to spend much on storage as the crane is generally at work most of the time on various projects.
#4. The maintenance
When a crane stays idle for a long time, there are parts that can get damaged. Also, the crane joints need to be properly oiled and taken care of. It needs regular crane servicing. You have to spend extra money when there is a need for part replacement and repair. All such needs of maintenance add up greatly to the overall expenditure. A building contractor has to bear all these expenses if he or she owns the crane. Instead, if you have a crane hire service, you can simply use the crane for your job and hand it back to the hire company. Rest of the responsibilities of the crane lie on the company.
#5. The variety
There are several types and sizes of cranes. Any construction job would generally need more than one type of cranes to complete the job. A crane hire company has in stock all types of cranes with varying sizes to help you with the project. You can choose a suitable crane for each task. As cranes are very costly, you definitely cannot afford to own all types of cranes and if you are working with just one type of a crane, it will take longer than needed to accomplish the tasks that are not suitable for that crane type. Instead, a hire company will offer you all the choices of cranes that you need.
All these reasons clearly explain why crane hire services are always preferred over buying cranes by contractors.