With an ever-increasing number of people buying cars and driving them regularly to work and other places, there is an increased traffic on the road all the time. With this, we can see an increasing demand for auto electricians. An auto electrician can deal with several parts of your vehicle such as car battery, electrical wirings and other electrical sockets and components of your car. If you do not avail service or go for repairing the automobile electrical parts of your car, then you might face some severe problems in your car like, you cannot able to start your car or your car's headlights will not work properly. In this case, an auto electrical can help you out from these situations.
Who is an auto electrician?
An auto electrician is a person who tunes up the car and tries to solve all the problems which are related to the entire wiring of the car. Many of the auto electricians start their career as automotive technicians. If you own a car, it is very important that you get a few check-ups done regularly in your vehicle. It is true that you can do a few checks yourself, but it is really advisable that you should get a professional auto electrician to get the job done. This will help you to solve the serious problems which you might find tough to look after.
What are the benefits of hiring an auto electrician?
The main benefit of having an auto electrician is that the person will have a clear understating of the vehicle. The electrician attends the cars more frequently and on a regular basis. Apart from that, an automobile electrician has sound knowledge of different parts of the car, and he can also identify other mechanical problems of your car. He can suggest you to repair these parts by some mechanic and he can also increase the longevity of your car battery and air conditioning system.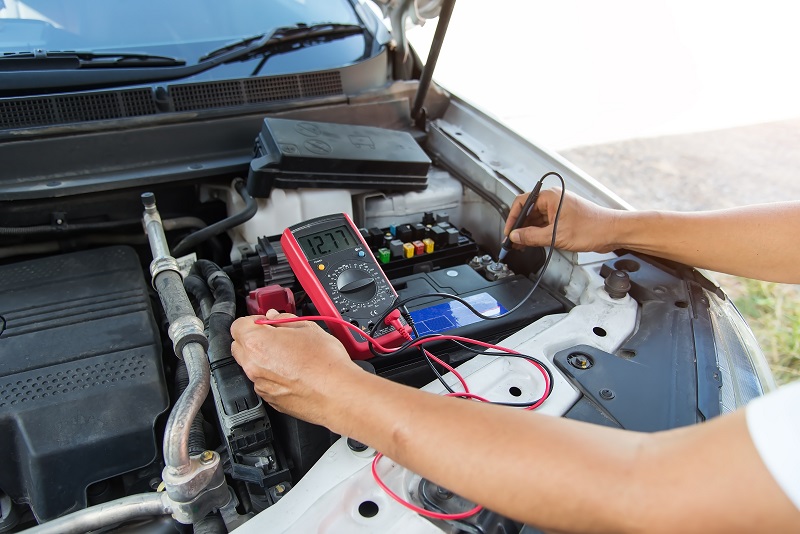 Mobile repairing: When you contact an auto electrician, you need to make sure that they pick your car up in time. You should not let your own schedule to be affected or even take a day off just to drop the car off at the garage from your home or office. The electrician should be able to help you even when you are stuck in the middle of the road. They should be able to reach you with just a phone call.

Air conditioner repairing: The air conditioning unit may also stop working due to faulty wiring in the car. This is a major problem for anyone. If there is no proper action taken in time, then you will have to waste a lot of money to get the things fixed later on. For this too, you will have to locate a smart auto electrician who can work for you to get the things fixed in no time.
How would you choose the best auto electrician?
You should always look and contact only those electricians who are well experienced in the repair and the maintenance work of your car. The person will also be able to make the owner of the car understand the problems which are occurred in the car. They will also be able to give you an approximate estimate for the job and you can also compare their price to choose an affordable service. Also, you should be able to entrust your vehicle to them and work with them without any problems. This will really provide you with a peace of mind and the auto electrician can also offer you limited warranty on their services.
Cars are indispensable parts of our daily lives and hence it is very necessary to keep the car in the best condition.