Most of the commercial shelving is made with steel. You can transform your large walls with storage shelves. If you have less space in your commercial area then you must install storage units for the storage of goods and materials. It can increase the productivity of your employees and decrease the damage cost of your goods. To make the inventory accounting easier, you can install commercial shelving made with grade steel.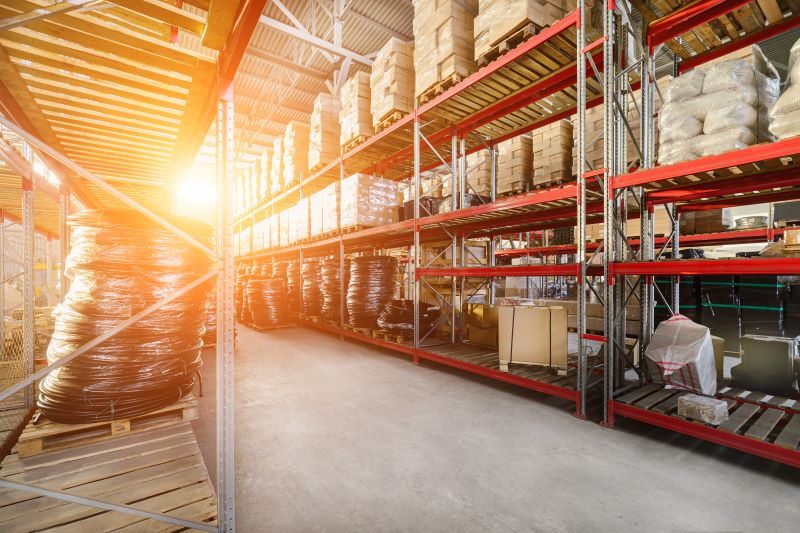 The steel materials can provide you better longevity. You can easily install these shelves in your warehouse, office, factories, and storage rooms. As you know steel is made with the alloy and carbon. Therefore, steel is one of the strongest and durable materials in the world, so if you install the steel shelves in your industrial plants then they can bear heavy loads of goods to maintain your inventory.
Different Types of Commercial Shelving and Its Uses:
If you are looking for commercial shelving for your warehouse or manufacturing units, then you can choose the open back commercial shelves. You can access these shelves from both sides and these shelves are structured with sturdier steel frames. Apart from that, the racks of these open back commercial shelves are fixed with nut bolts and you can adjust the height and length of these racks as per your needs and the size of the goods. You can store heavy items on these racks. If you have small space, then you can choose the horizontal commercial shelving because these shelves can be installed within a small space. You can fix them as wall-mounted shelves.
If you have any security issue in your commercial area, then you can choose the closed back steel commercial shelving because the back portion of these shelves are made with steel plates, and these shelves are more of a lookalike a cabinet. You can close these shelves at the end of the day and lock them with security keys. These shelves can bear heavy loads. Moreover, you can adjust racks and drawers as per your needs. Apart from that, these shelves are rust proof and water, extreme temperature and humidity level cannot have an adverse effect on them. All you need to do is paint these commercial shelves after certain time to maintain it properly. You can install them on your walls as storage units.
Apart from that, you can choose the long span commercial shelving, which has more than 35000lbs loading capacity. These shelves are mostly used in the automobile sectors to store tyres, lubricants, and auto parts. All types of steel commercial shelves are coated with iron phosphate and they are 100% corrosion free.
Why would you need Perfect Commercial Shelving?
Well, for the inventory management, you need to store your products in an organized way. For that, you need to install commercial shelves in your warehouse and retail stores. For example, if you have a garment store, then you need to arrange your products or clothes according to their size, category, shapes, and colors. So, you have to install shelves in your outlet to display and store your products category wise. In this case, you must opt for suitable commercial shelving. The design of these shelves must depend on the nature of your business. You can install wall-mounted steel shelves in your warehouse to store heavy equipment, you can install display cabinets to advertise your products in your retail outlets, or you can install closed back cabinet style shelves to store your official documents and files.
It is suggested to check the loading capacity of the commercial shelves before you buy besides check quality and warranty terms.