If you feel ill then you must consult the doctor and if you have any serious injury then you need to visit the emergency department of a hospital. Likewise, if you notice that your car gives out some bad signals then you have to hire the best car mechanics now. There are many local car mechanical shops available nearby your house, but they can damage your car and insurance guidelines. So beware about these fake and uncertified car mechanics, and hire only authentic car mechanics for your car repairing task.
Checking your car regularly
It is recommended that check your car and service your car on a regular basis. Afterwards, if you face any sudden trouble with your car parts, then you have to hire the mechanic immediately. If you see that your car tires are shaking, then it might be a problem regarding your car's alignment.
Car tires alignment basically holds the control of your steering and if you do not fix your car alignment in a proper way, then it can cause any accident. So when you face this kind of problem, you must call your car mechanic immediately and they can find this problem with their tools as they are experienced in this field.  
Apart from that, heavy parts of your car like, engine, carbonator, cooling system and brakes need to be repaired in a proper manner. If you want to change these parts by yourself then it is not possible. In this regards, you have to call the car mechanic.
Exterior body parts like door, light, tires and lock can be repaired by you. But you cannot arrange all necessary tools for repair and you may repair these parts temporarily. For the longer time and if you want to maintain your car properly then you must call the car mechanics. They can repair these parts easily and they will take minimum time for repairing.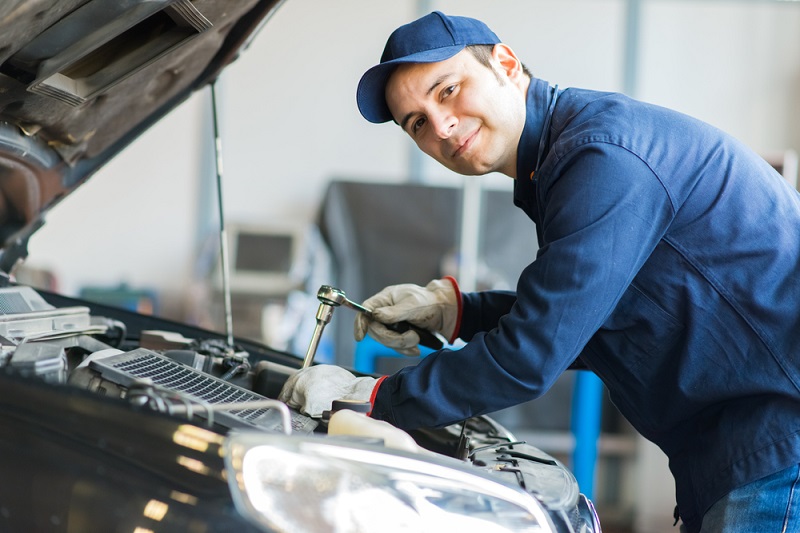 How do you hire the car mechanics?
There are many online car mechanic portals available in the market, and you can easily hire them from their website. But before you hire the mechanic, you need to verify some important criteria which are stated below:
Certification: the car mechanic shop must be authorized by the automobile agencies and you need to verify their certification. It is true that many mechanic shops can solve your car problem with their huge experiences in this field. But certification implies that they are genuine and if you hire the certified car mechanic then they can solve your car's problem with their expertise.
Experience: your car mechanics must have sufficient experience in this segment because mechanical work needs experience and they can handle your car with the right tools. Along with that, you need to ask them about your car brand and if they have updates about your car model, then you can hire them.
Insurance: many car mechanical shops offer additional insurance facility for this repairing period. If your car gets affected during the repairing period, then you can claim the insurance from the company. Apart from that, they must maintain your car insurance guidelines, because if they break your insurance rules then you cannot claim any damage insurance in future.
Affordability: you must ask for the repairing cost before you hire the car mechanic, because they can charge you huge amount afterwards. So you have to finalize the amount before hiring them, and choose the car mechanics according to your budget.
Lastly you must read about your car from online websites and gather some basic information. Do not damage your car & its life by doing mechanical repairing by yourself. So when you hire the specialist car mechanic, you can easily understand the problem and expect the repairing price accordingly.